April Core Value is Responsibility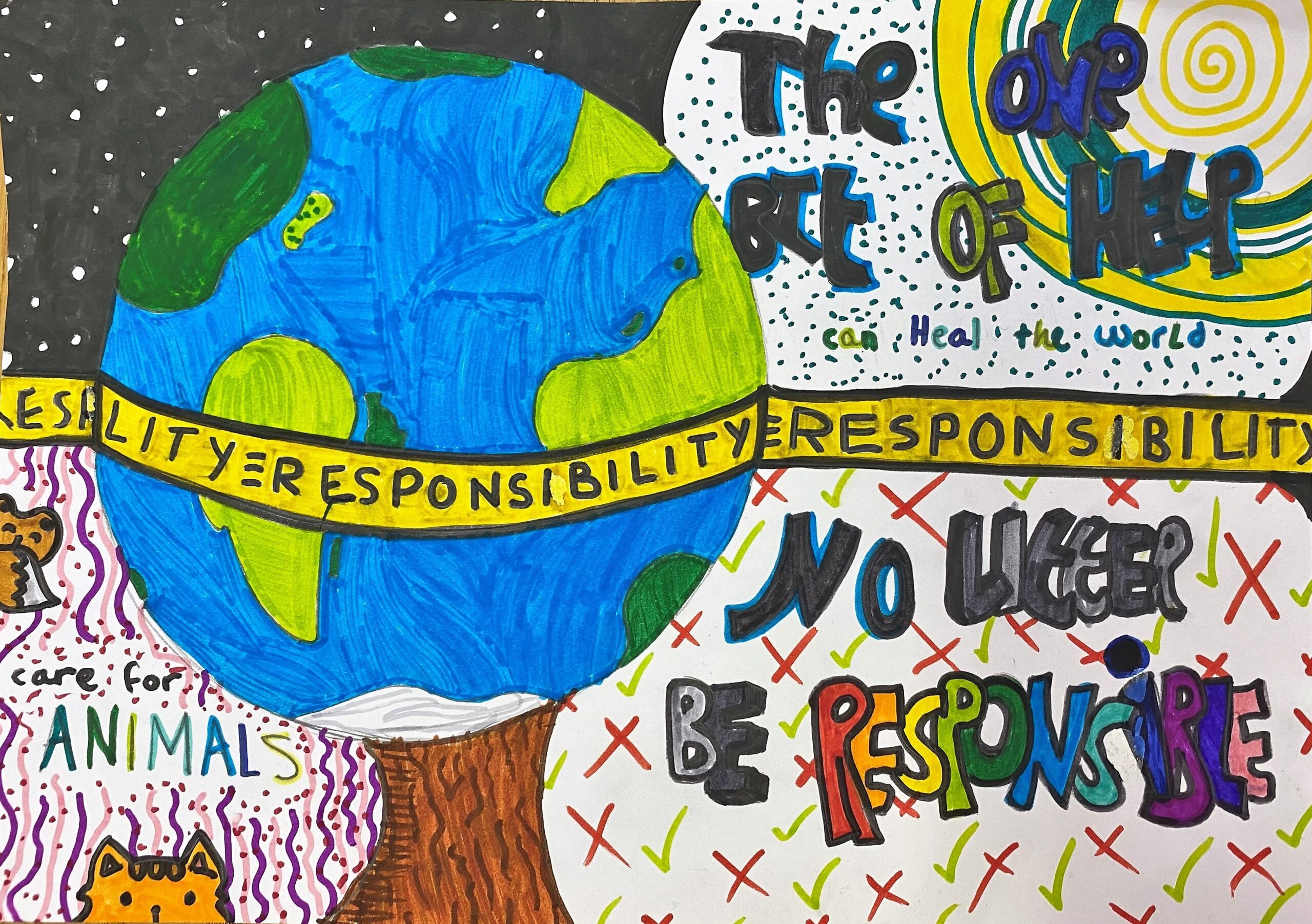 Here is the winning poser for Responsibility by Ruby Hudson in 3rd Class.
3rd Class explored the core value of responsibility this month and it was hard to choose a winner.
Isn't it great that Ruby's poster about responsibility includes the idea of us being responsible for how we treat the world we live in. We can stop ourselves from littering. We can show kindness to the environment, to our animal friends. We are responsible for ourselves, for helping others and the world. As Ruby so eloquently puts it " The one bit of help can heal the world"
Well done to 3rd Class for all your posters and well done to Ruby on her winning poster! The Core Value for May is Understanding.