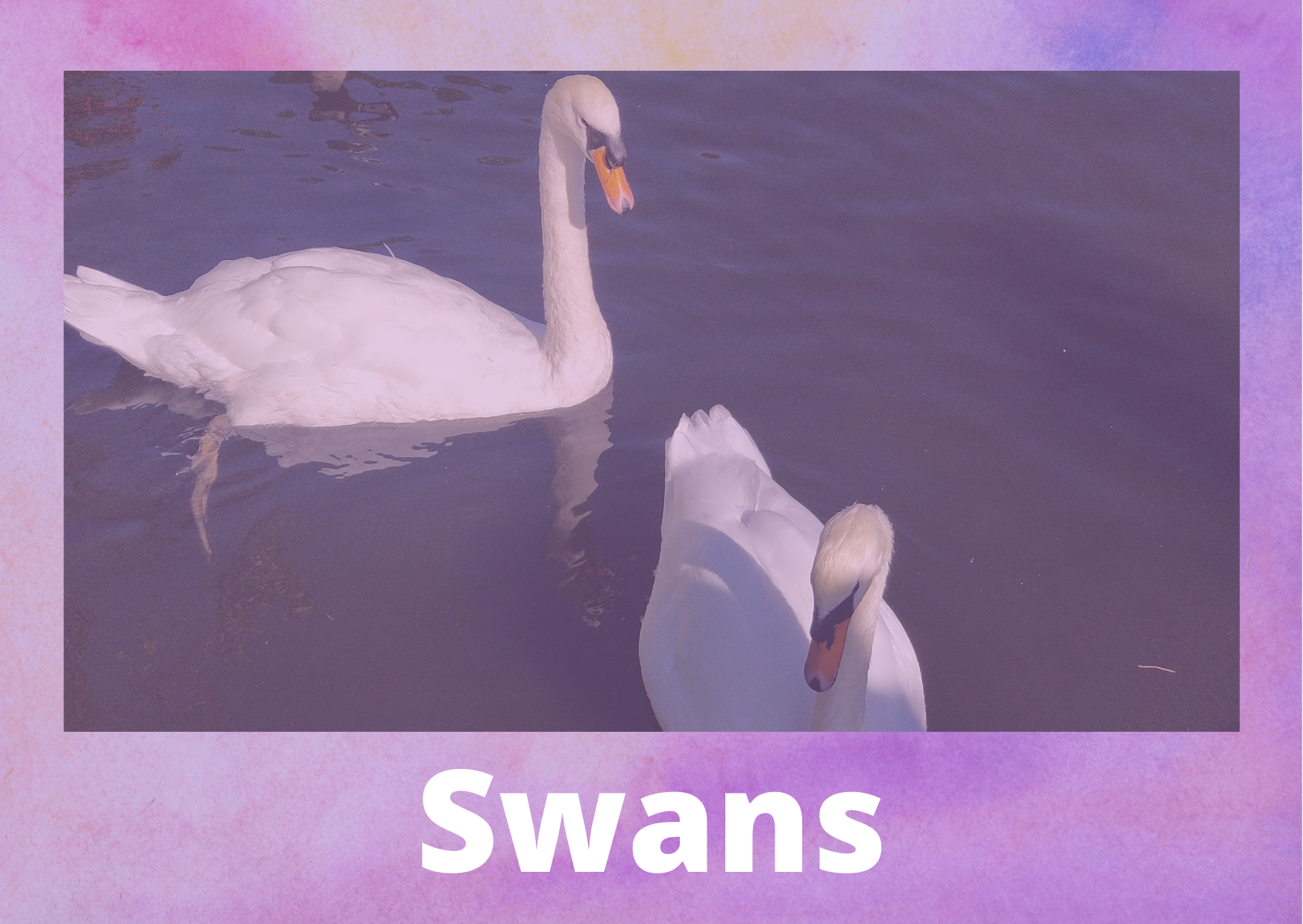 Swans
Welcome to the Swans page. Here you will find work from different years in your child's school life.
3rd Class
Below you will find work from 3rd Class. Ronan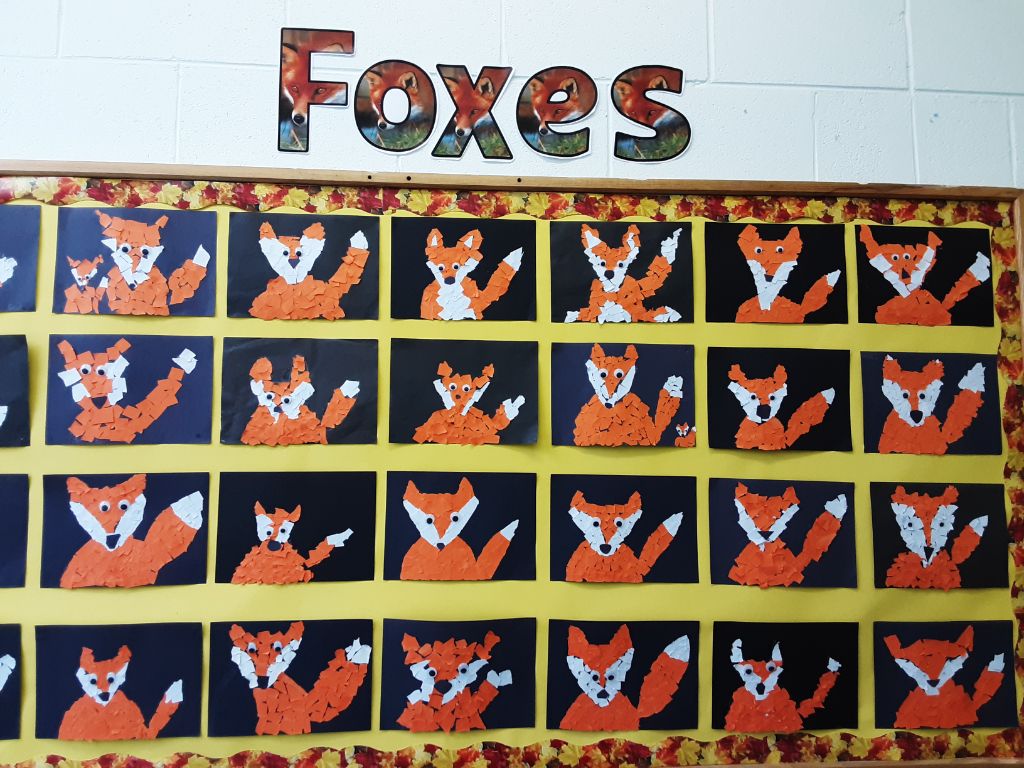 Third Class has had a busy start to the year and we have been firmly focused on foxes.
We took advantage of the new doors and our outside classroom and began to learn all about foxes. We are lucky to have some urban foxes in our neighbourhood and one very naughty one who likes to dig up the compost bin outside our classroom door.
We needed a plan. We set up our FOXCAM and monitored the foxes in the school grounds at night. We captured some great footage of our foxy friends. This inspired us to use Talk4Writing to learn lots of facts about foxes. We performed our fox fact report for 2nd class. We then created our own reports based on our favourite animals. The final step was to make fox mosaics for Art. Well done to all of 3rd class for a busy and enjoyable start.  
Ronan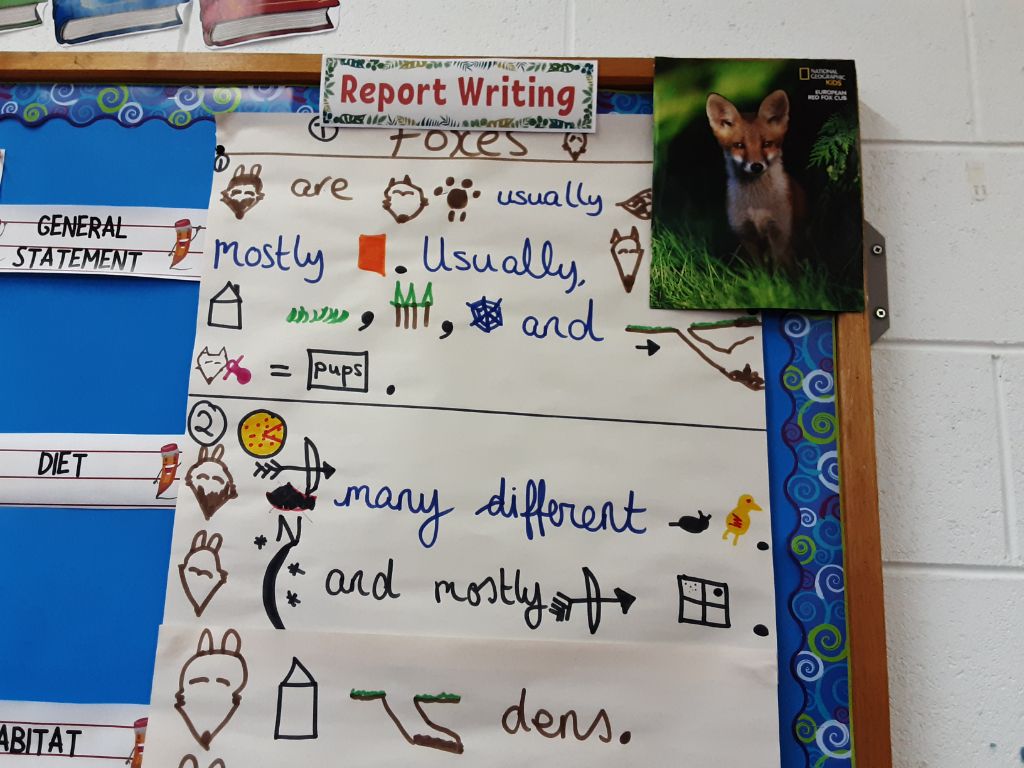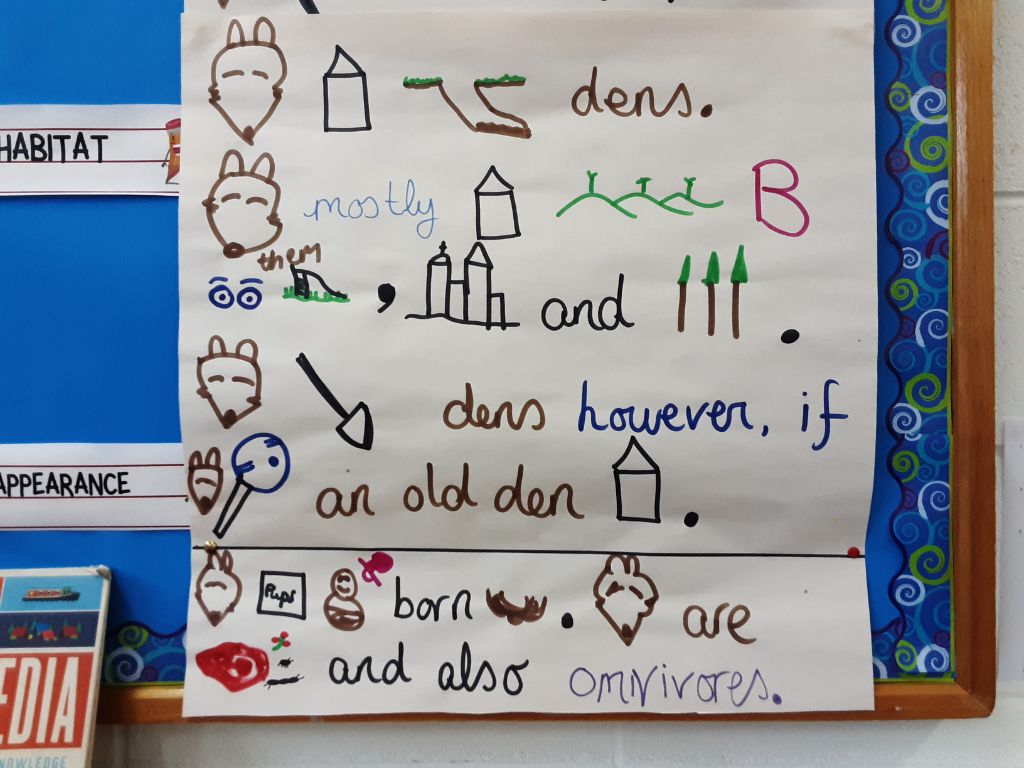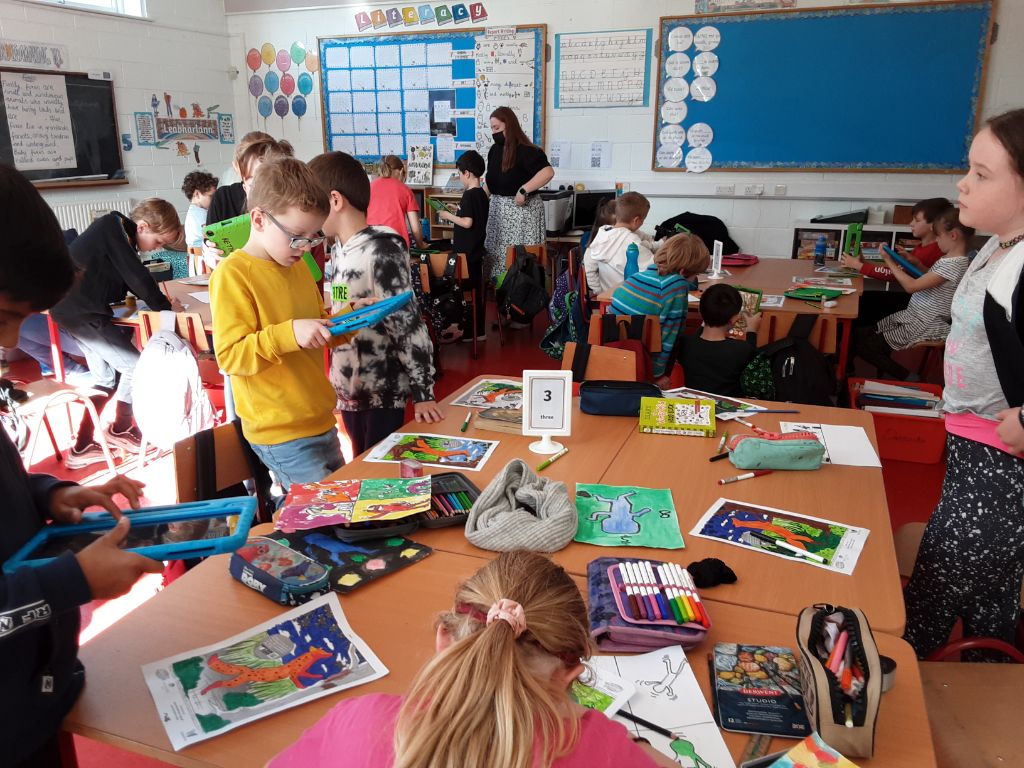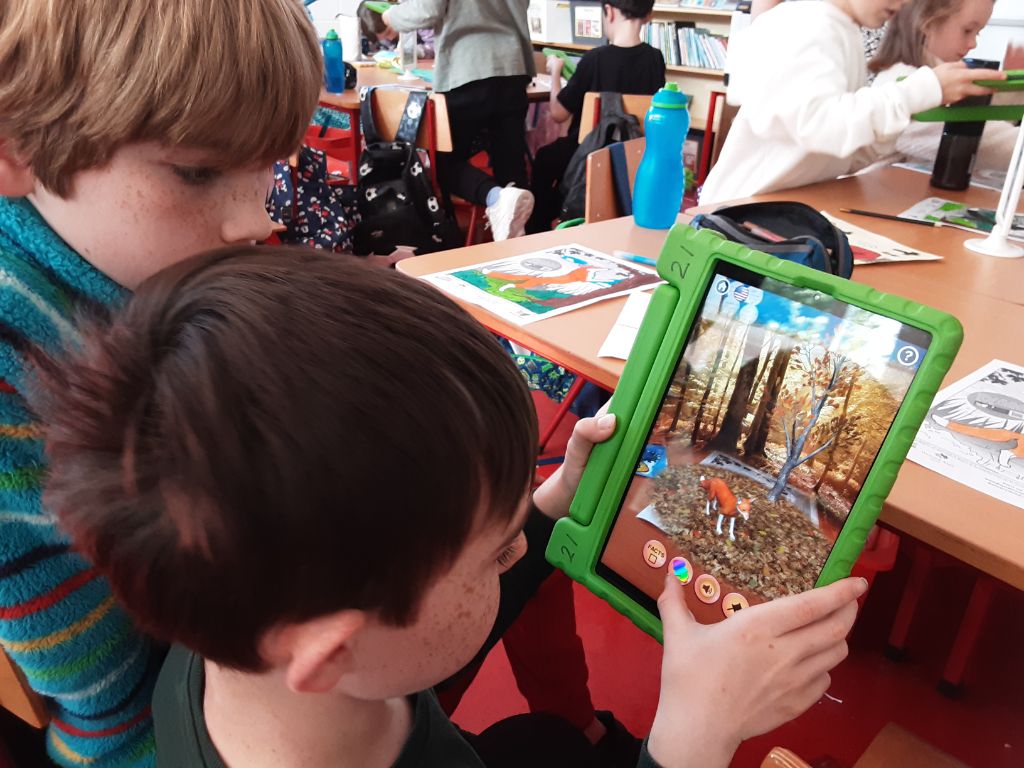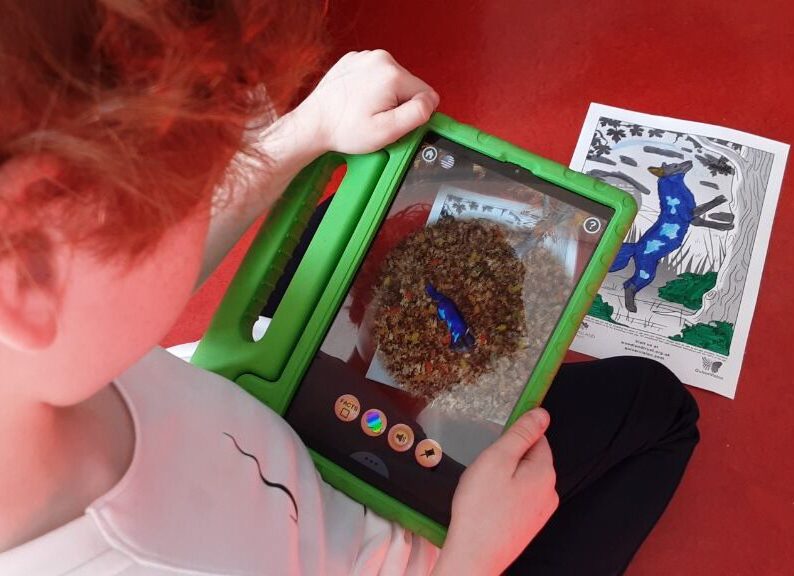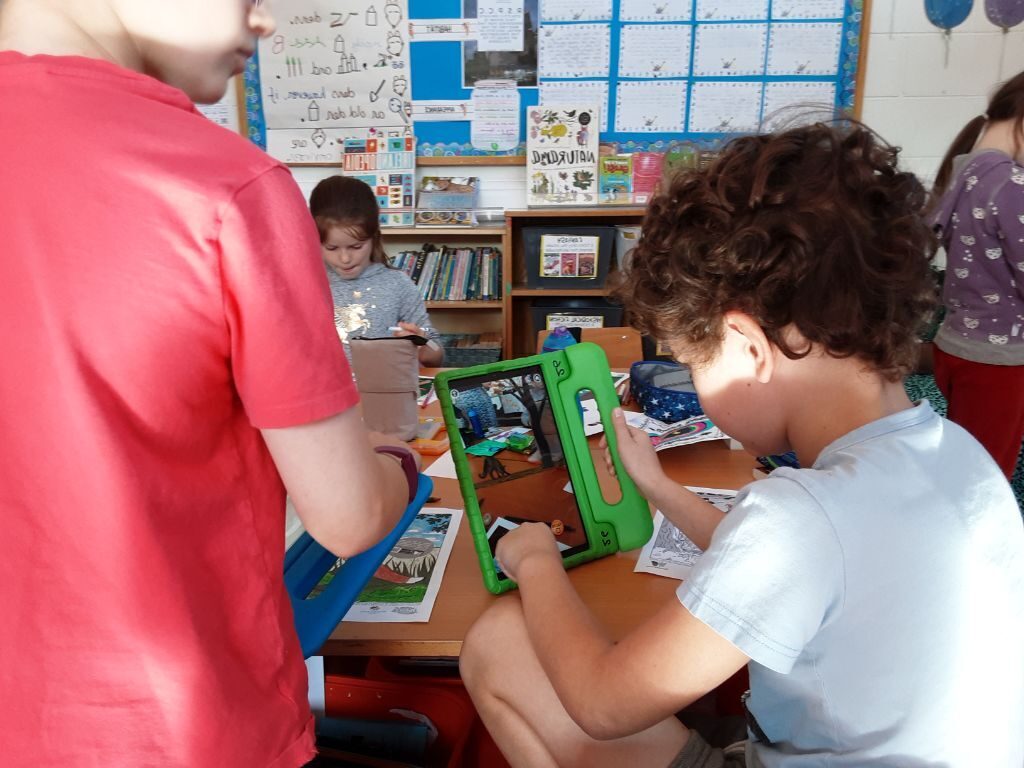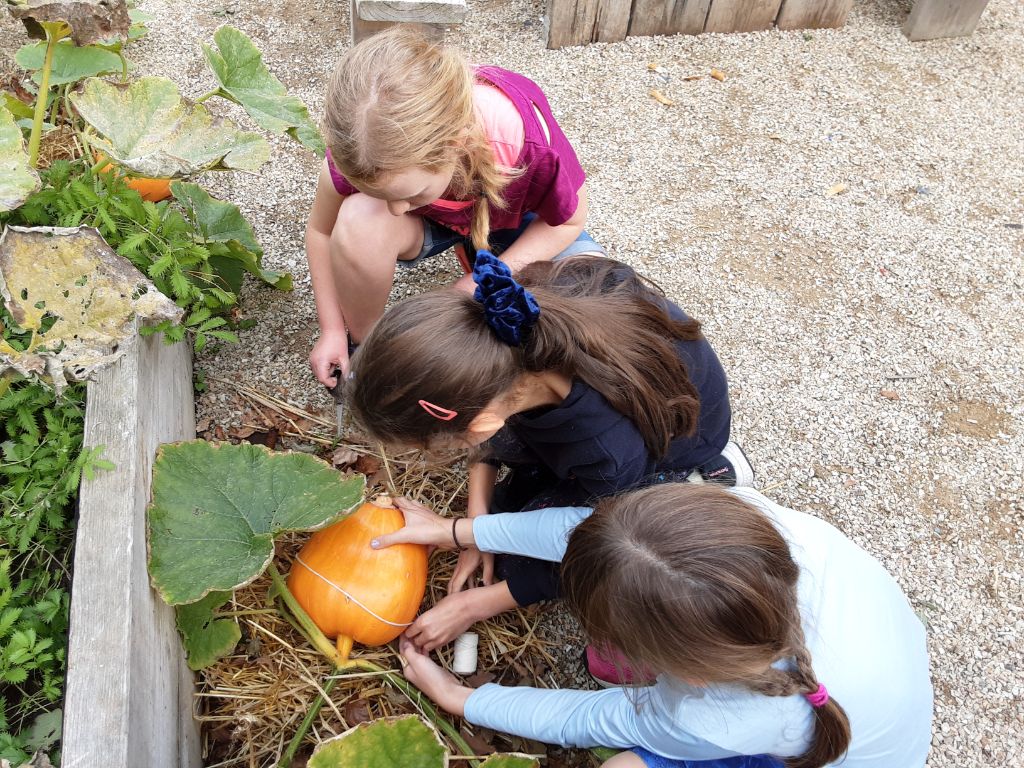 Pumpkin Measuring
Evie, Olivia and Alba in 3rd class started measuring one of the pumpkins in the community garden in September. They have measured the same pumpkin for five weeks. The first week they measured, the pumpkin was 50cm at its fattest part. Last week when they measured, the pumpkin was 60cm.  But it wasn't all a steady increase! Evie said the project was quite interesting. She learned how to take measurements precisely. Alba said it was quite interesting to go out every week to measure, it might have gotten boring if they measured every day. Olivia thought it was fun because it was cool how it shrunk and then grew again. So on week 4, they discovered that the pumpkin had shrunk from 56 cm to 55cm. Upon researching why this might have happened, they discovered that the dry autumn was to blame. By watering the pumpkin every day from 8th October to 15th October, the next measurement showed 60cm. Pumpkins are 90% water so need a lot of water to drink. So if you ever grow pumpkins, the more water you give them, the bigger they will become. Thank you to Senior Infants for growing the pumpkins in Junior Infants and letting 3rd class do some scientific research on them.
The girls got to decorate their pumpkin for Halloween.
2nd Class
Below you will find work from 2nd Class. Darren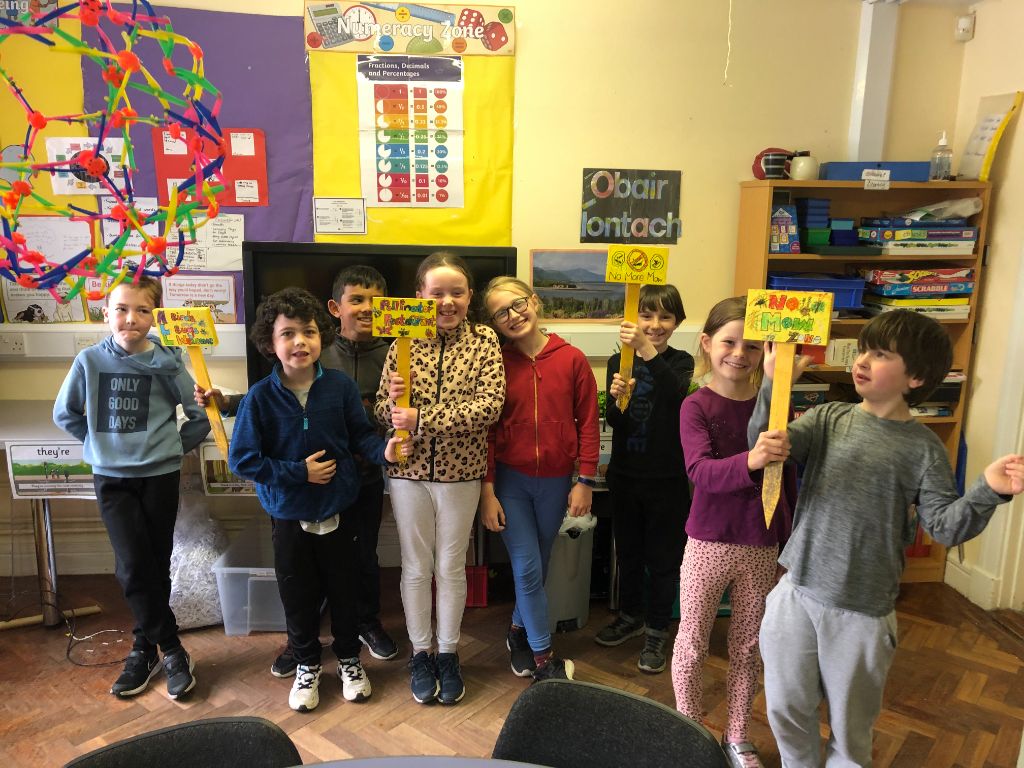 2nd Class: No Mow Signs
2nd class brainstormed and designed some wonderful signs for our 'No Mow' area to illustrate some of the ideas behind the project. All bugs, birds and bats are welcome and each species contributes to the eco system we are supporting by allowing it to grow and flourish naturally.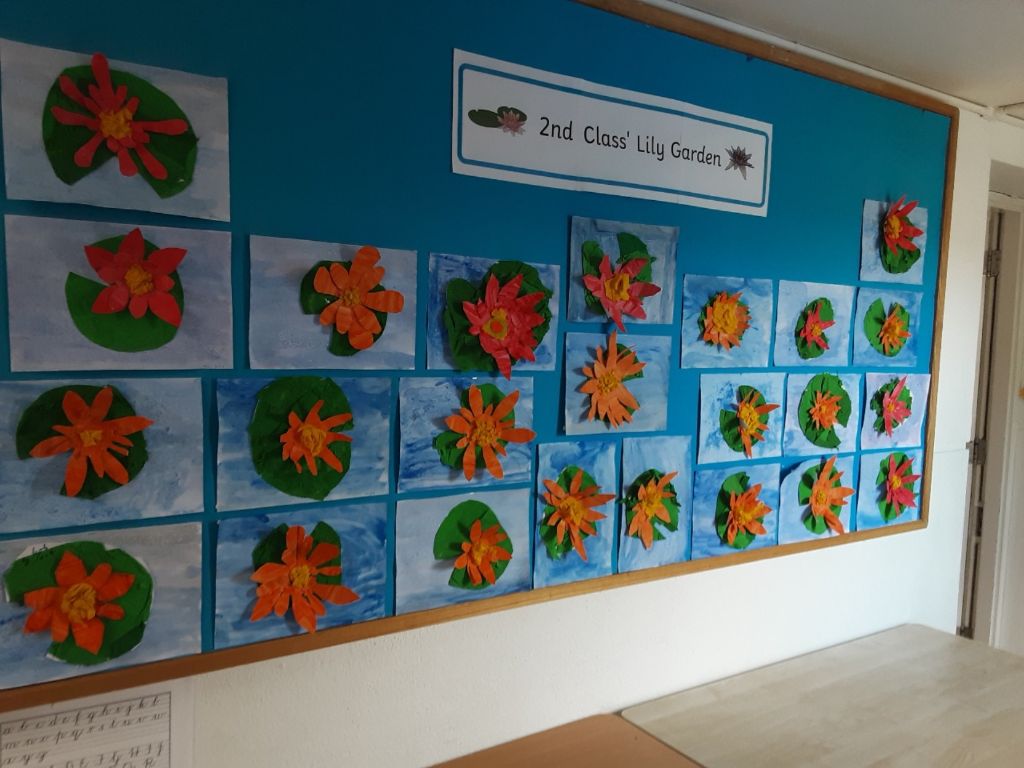 Waterlily Art
2nd class made some wonderful water lilies. It took us three weeks to put together.  Darren
Second Class have made me so proud with their hard word during our school learning at home.  You are all a great bunch of children! Take a bow, Second Class!  Darren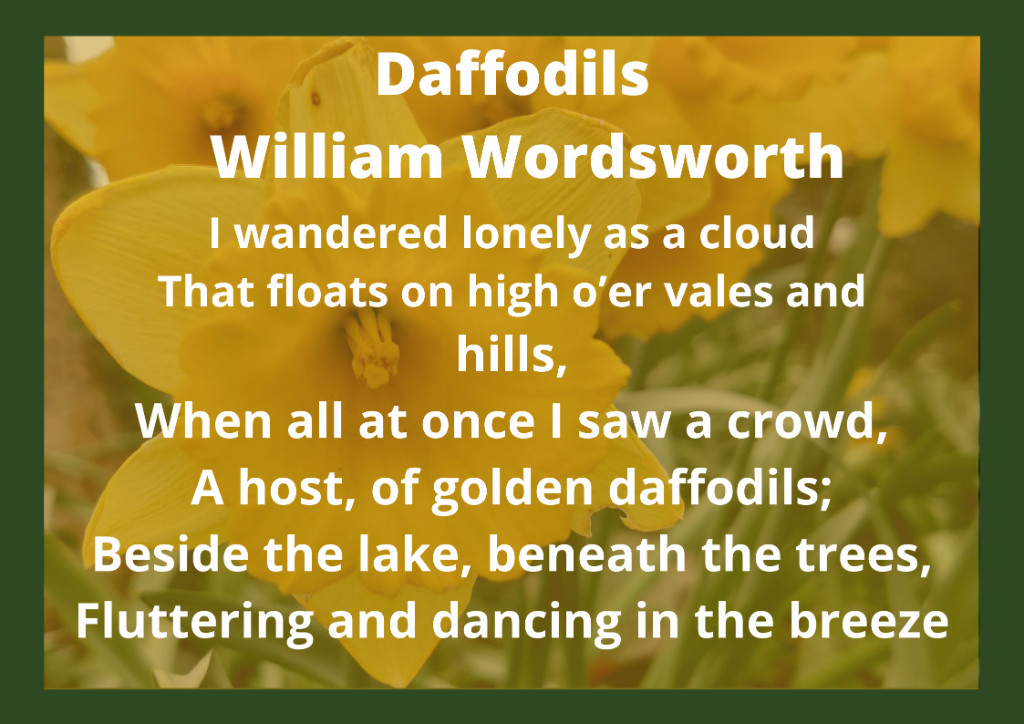 Poetry and Art
We were talking about the poem Daffodils by William Wordsworth. 
The children responded to it by doing some art. I love how different all the pictures are! Well done 2nd Class,   Darren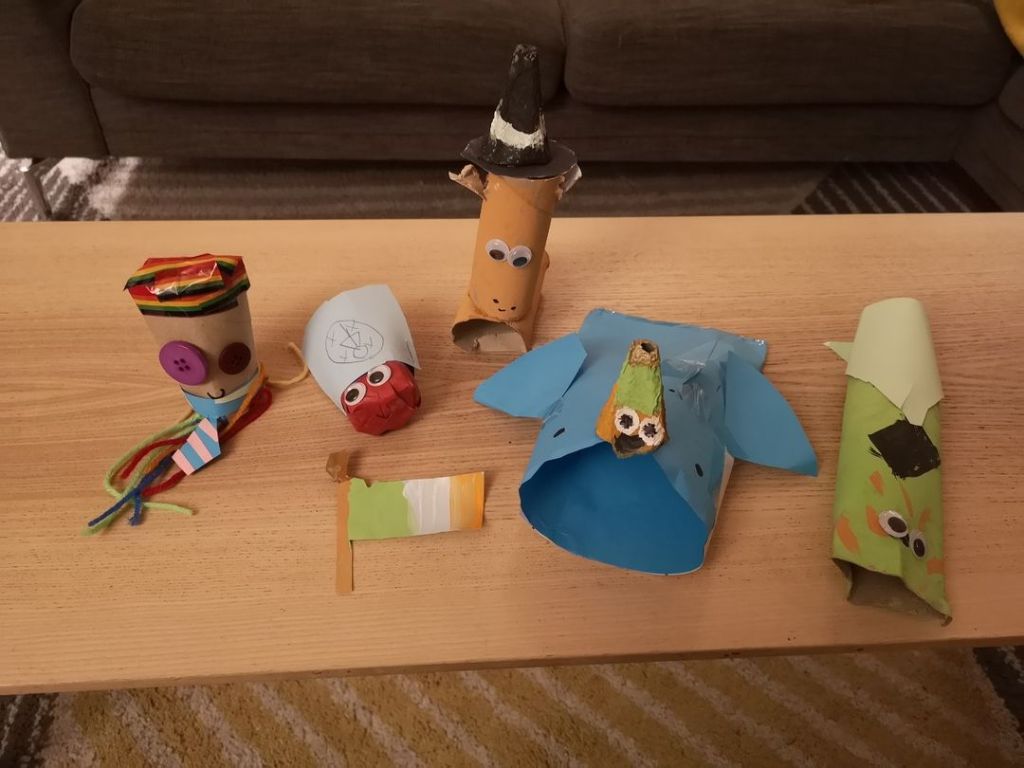 2nd Class embrace their inner designer
We have gotten some very cool designs in for the Green School Junk Kouture challenge. How about this one from Oisín – his description is "a rattlesnake with a bum-warmer, a worm with a cape, a moose with a hat, a barnicle with a whale ride, a piece of krill with a flag, and an octopus with a tie. ??????????"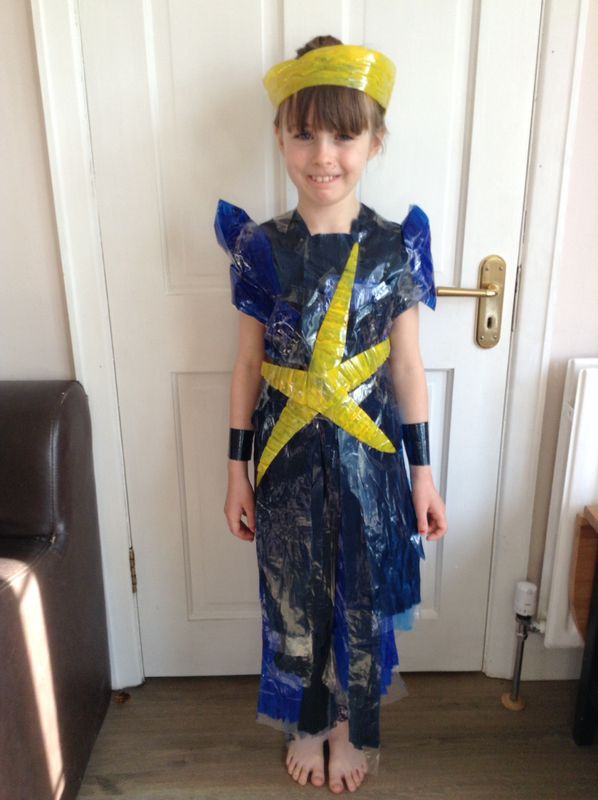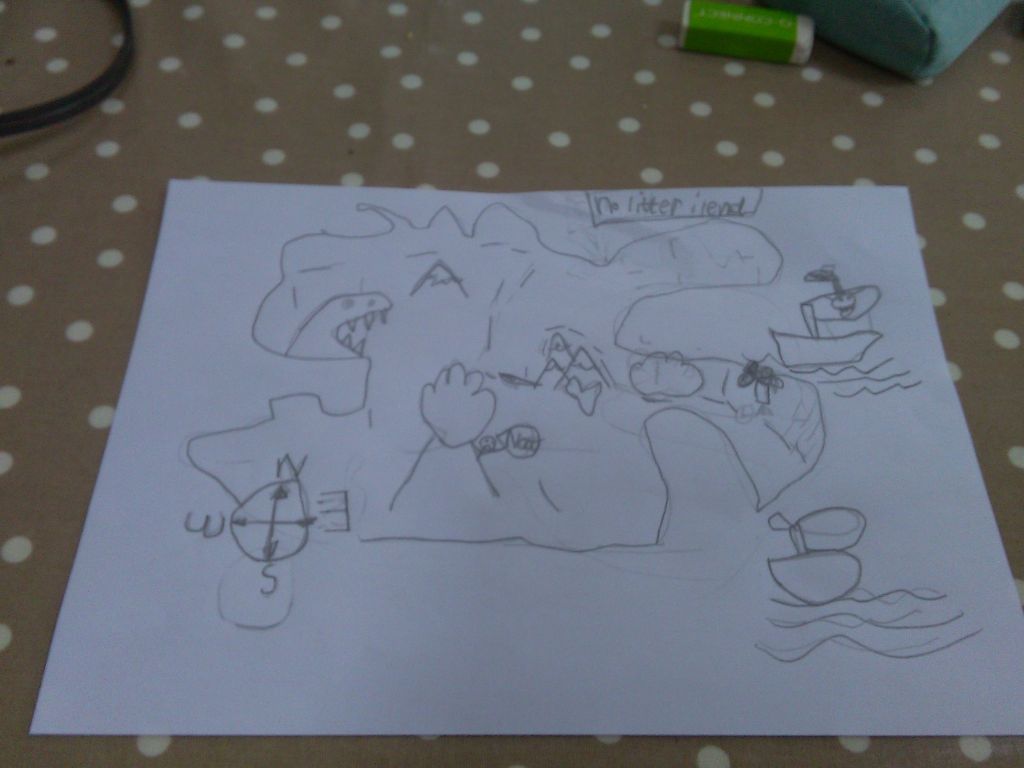 Annaick's Treasure Maps
Annaick did some lovely art work with 2nd Class. They designed Pirate maps. There are a few examples of them here, if you want to have a look! Thanks a million Annaick!
Elsa Treasure Map Explained
Elsa made a little video explaining her treasure map, how cool is that!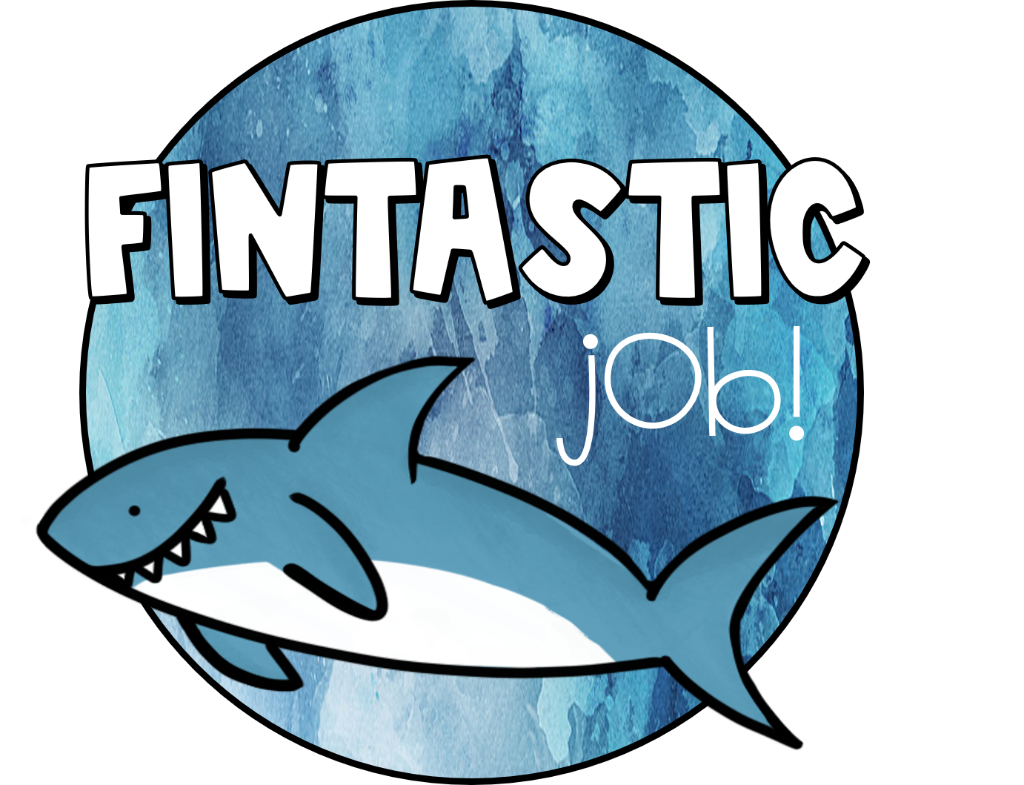 A Whale of a time
2nd Class were very much up to the Green School Challenge of creating some amazing Whale pictures. Well done you guys