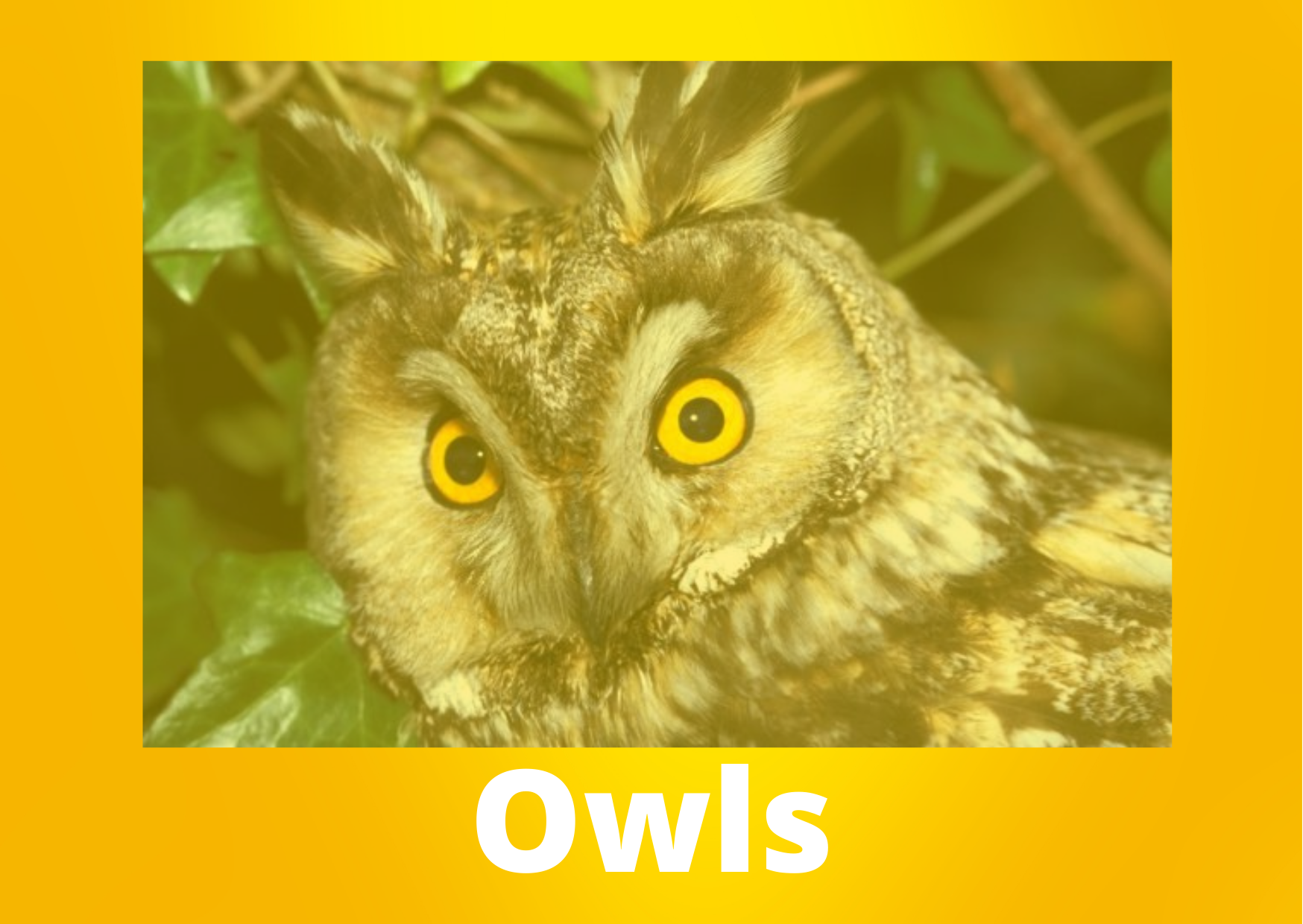 Owls
6th Class have the name Owls. From now on this will be the Owls page until they leave the school at the end of 6th class.
6th Class Work
This is where we will upload our news for the academic year 2021-2022. Darren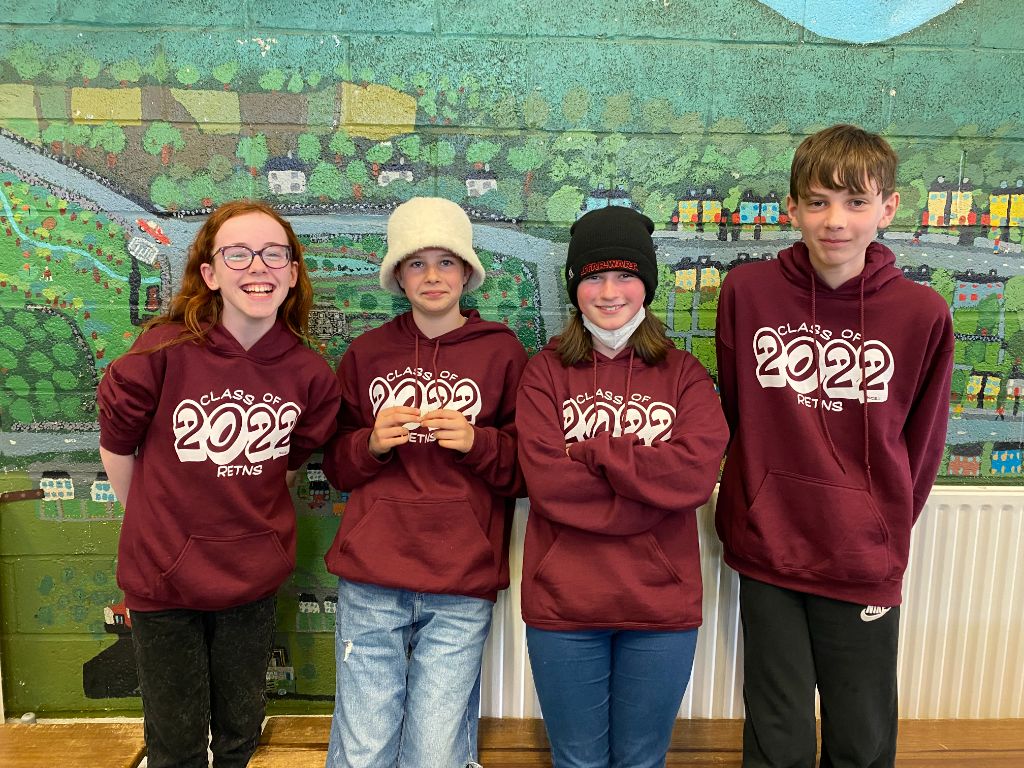 Quiz:
Four students from 6th class represented the school in a quiz organised and held in Divine Word. Ben, Ruby, Harriet and Hope all did fantastic and were very unlucky not to finish in the Top 3 places. Well done to you all!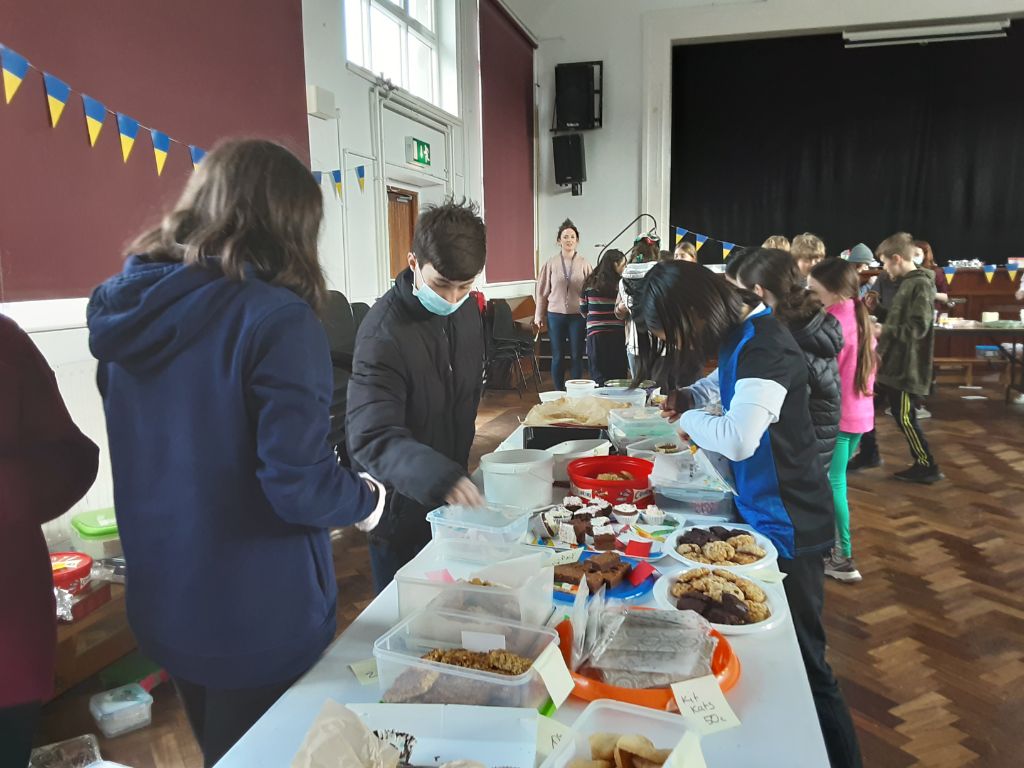 Cake Sale:
6th class students and members of the Student Council along with Katie organised and ran this years Bake Sale. There was all sorts of sweet treats from cakes to buns and doughnuts to tray bakes!
It was many of our younger students first time at the Bake Sale and it was lovely to have the whole school back together again!
The profits from the Bake Sale this year will go to the Red Cross in Ukraine.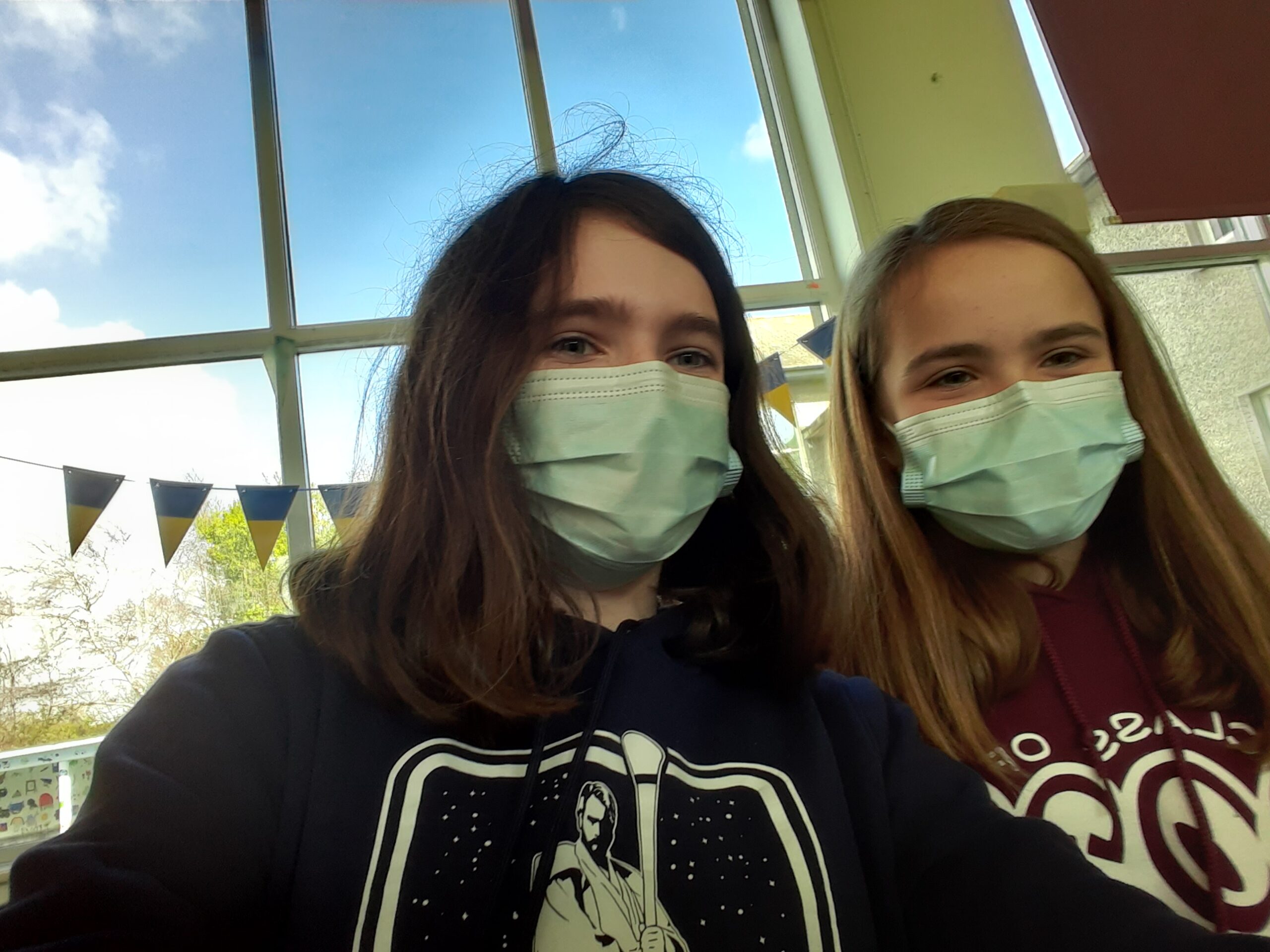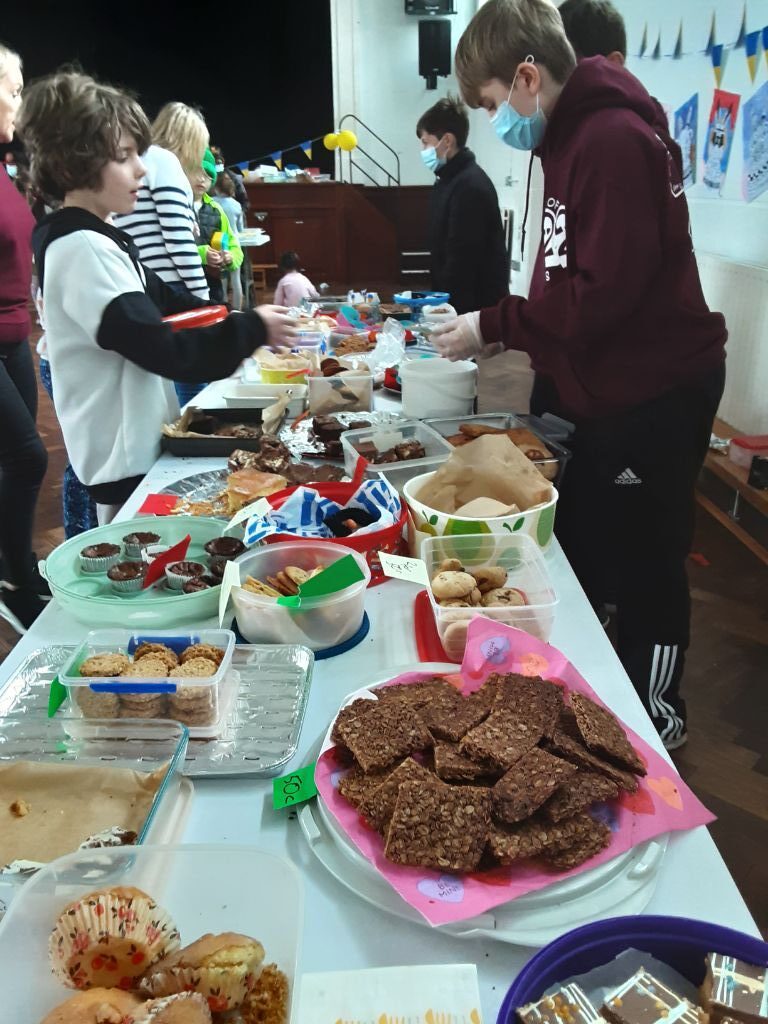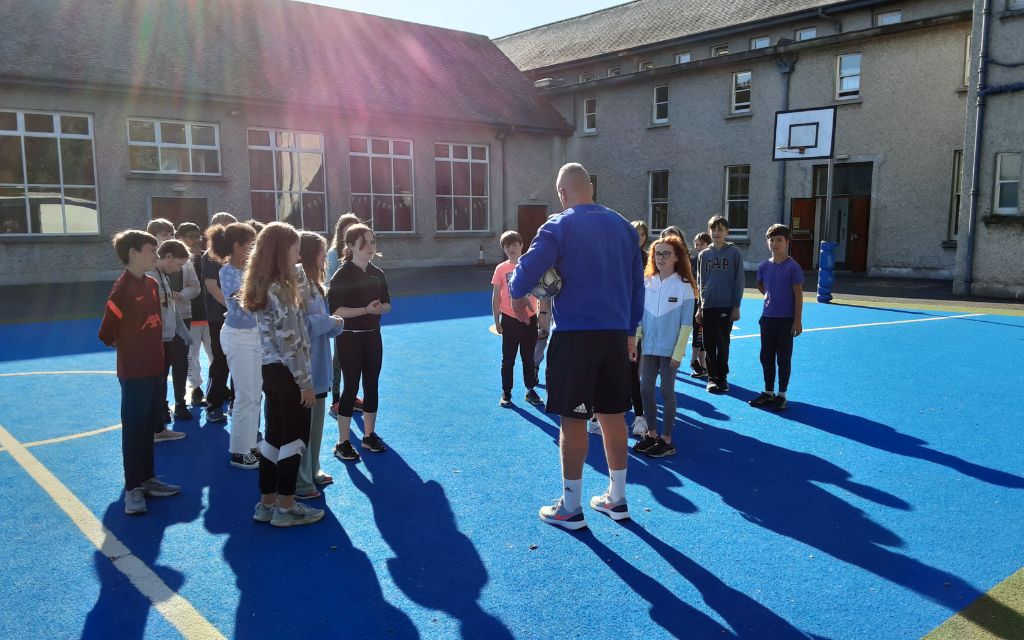 Busy 1st Half-term
We have had a busy first half-term back in school in Rang a Sé. We've had Johnathan in from Leinster Rugby, art with Anne on a Monday, the beginning of our Nurture groups and not to forget Forest Learning too!
We're back into the swing of things here but we're nearly ready for the Hallowe'en break! Darren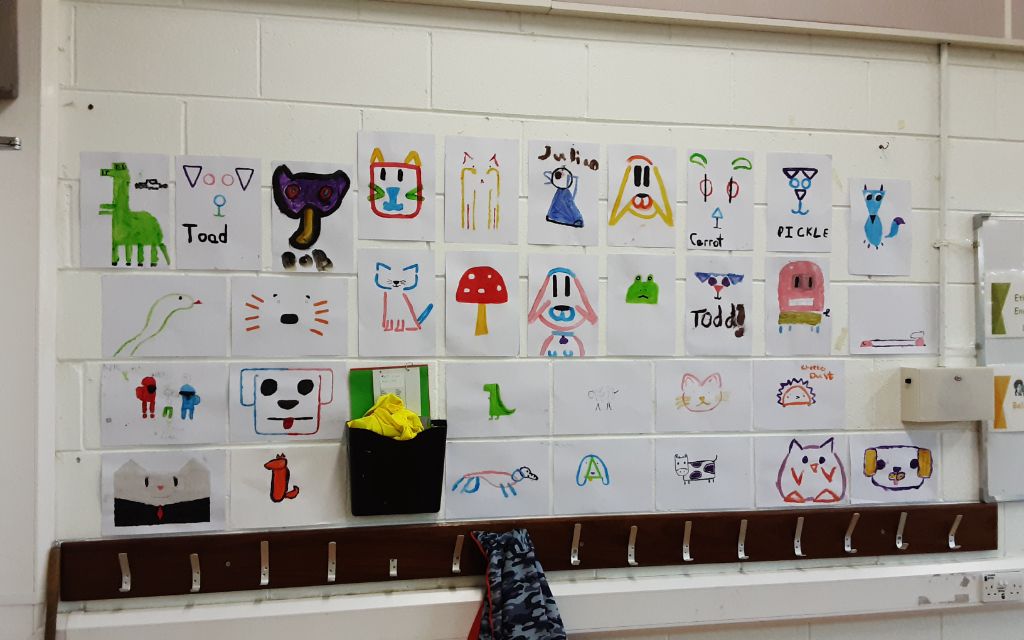 5th Class Work
Below you will find work from 5th Class.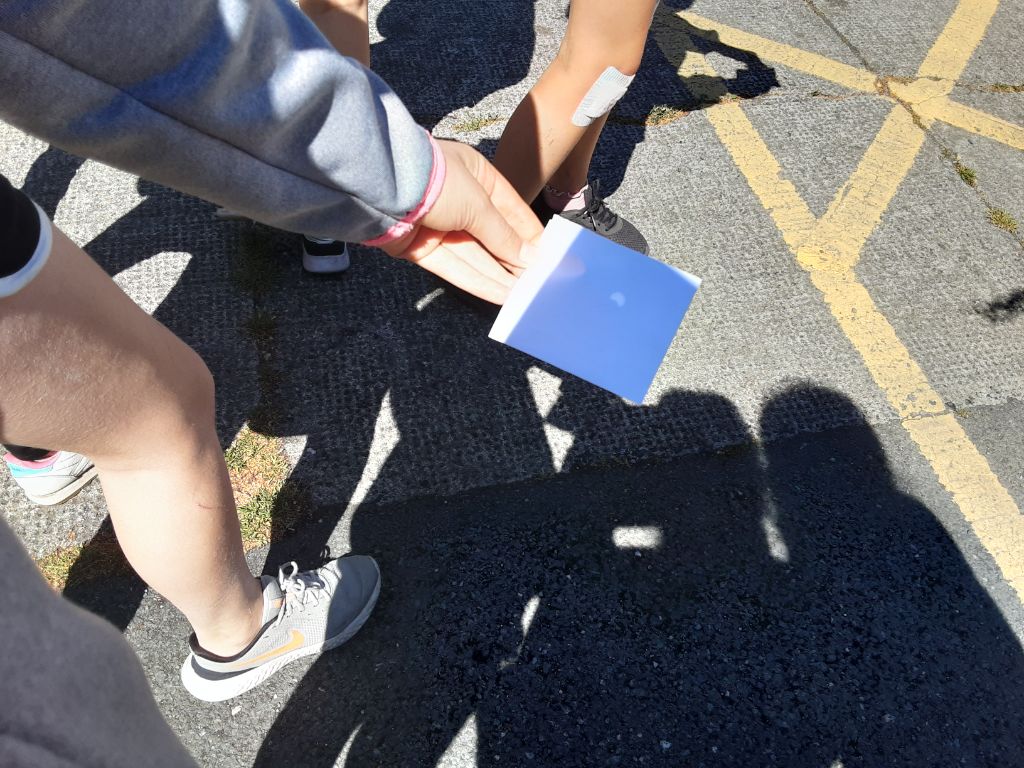 Solar Eclipse June 2021
5th Class went outside to see the partial solar eclipse on Thursday June 10th. We made pinhole cameras and put our backs to the sun. We held the cameras up and when the sun shone through the hole we saw the shape of the sun with the bit covered by the moon. 
Hope Burke Brosnan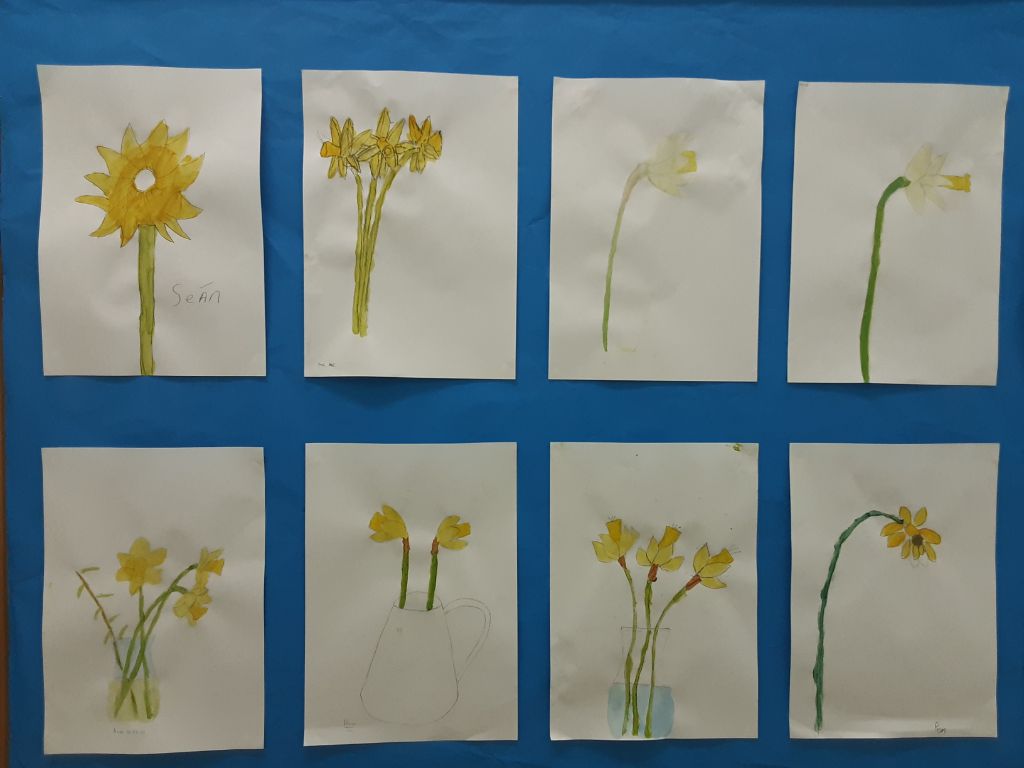 Daffodils
Fifth Class drew daffodils from observation. They used a limited colour palette and mixed colours to paint them.
World Book Day
Fifth Class celebrates World Book Day! Where is your favourite place to read? 
Anna
Safer Internet Day
5th class were learning about being safe online. We realised we are all on the internet a lot these days and it is really important to know how to keep ourselves safe. 5th class came up with some top tips for being safe online and made some posters to remind us just how to do that! Anna