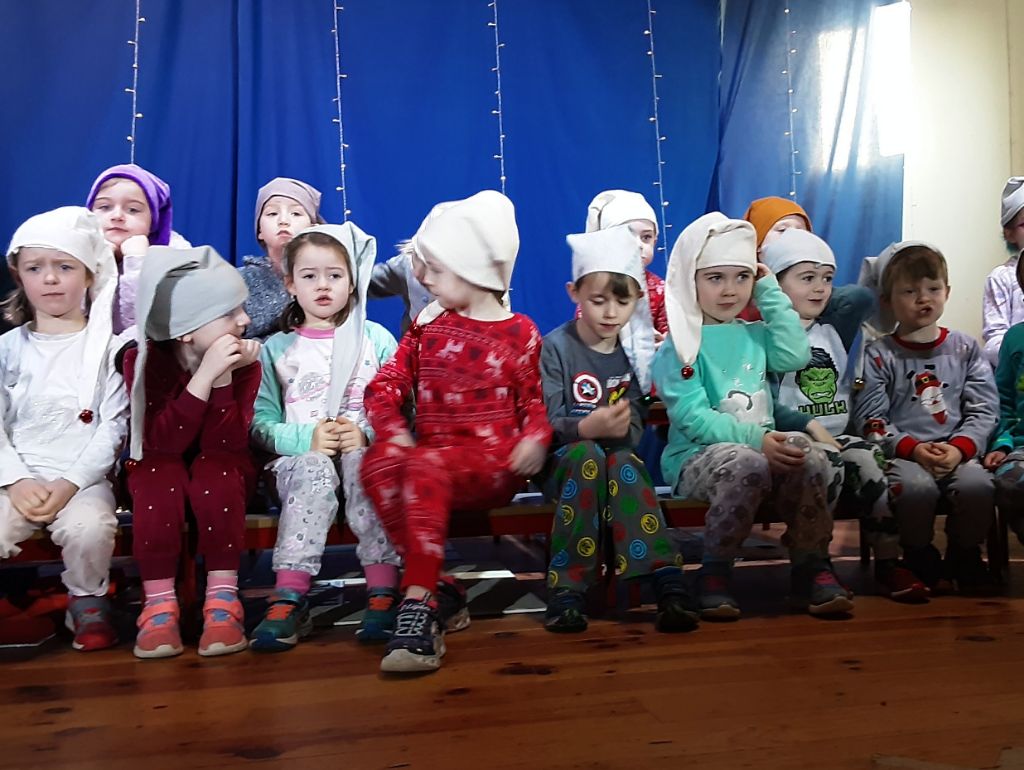 Winterfest 2019 was a wonderful display of RETNS talent from all of our children. Each class interpreted the theme of Dreams in their own, unique way, leading to a very enjoyable and thought-provoking celebration.
Junior and Senior Infants interpreted the theme as 'wishing on a star to make your dreams come true'. First Class sang about the benefits of daydreaming and finished with the lullaby, 'Morningtown Ride'. Second Class re-enacted the classic poem 'The Night Before Christmas' and sang 'White Christmas'. We all enjoyed Third Class's "I Have a Dream" play featuring Martin Luther King and their singing of 'I have a dream' and 'You make my dreams come true'. Fourth Class imagined Peter Pan coming to RETNS too late for Winterfest 2017. He happily joined in their singing of 'When you believe' and 'The Climb'.
Every child in Fifth Class played a part in their mashup of 'Gogglebox' and 'RTE News'. Their play focussed on the problems of today's world and their suggested solutions. They finished with the wonderful songs 'Imagine' and 'High Hopes'. Sixth Class also scripted their own production where Ruairi's dream was to do a Rainbow Flick kick successfully. He was visited by inspirational characters of all ages and walks of life who achieved their dreams. Sixth Class finished their performance with a rendition of 'Dream' by the Cranberries.  A choir made up of 4th, 5th and 6th classes finished our Winterfest with 'A Million Dreams'.
Thank you to all our children and staff for working so hard to make Winterfest 2019 such a moving and enjoyable performance. Thank you to our parents who provided coffee and tea on the morning of Winterfest and helped with costumes and face-painting. 
Thank you too to all who joined us to celebrate our Winterfest. Maeve