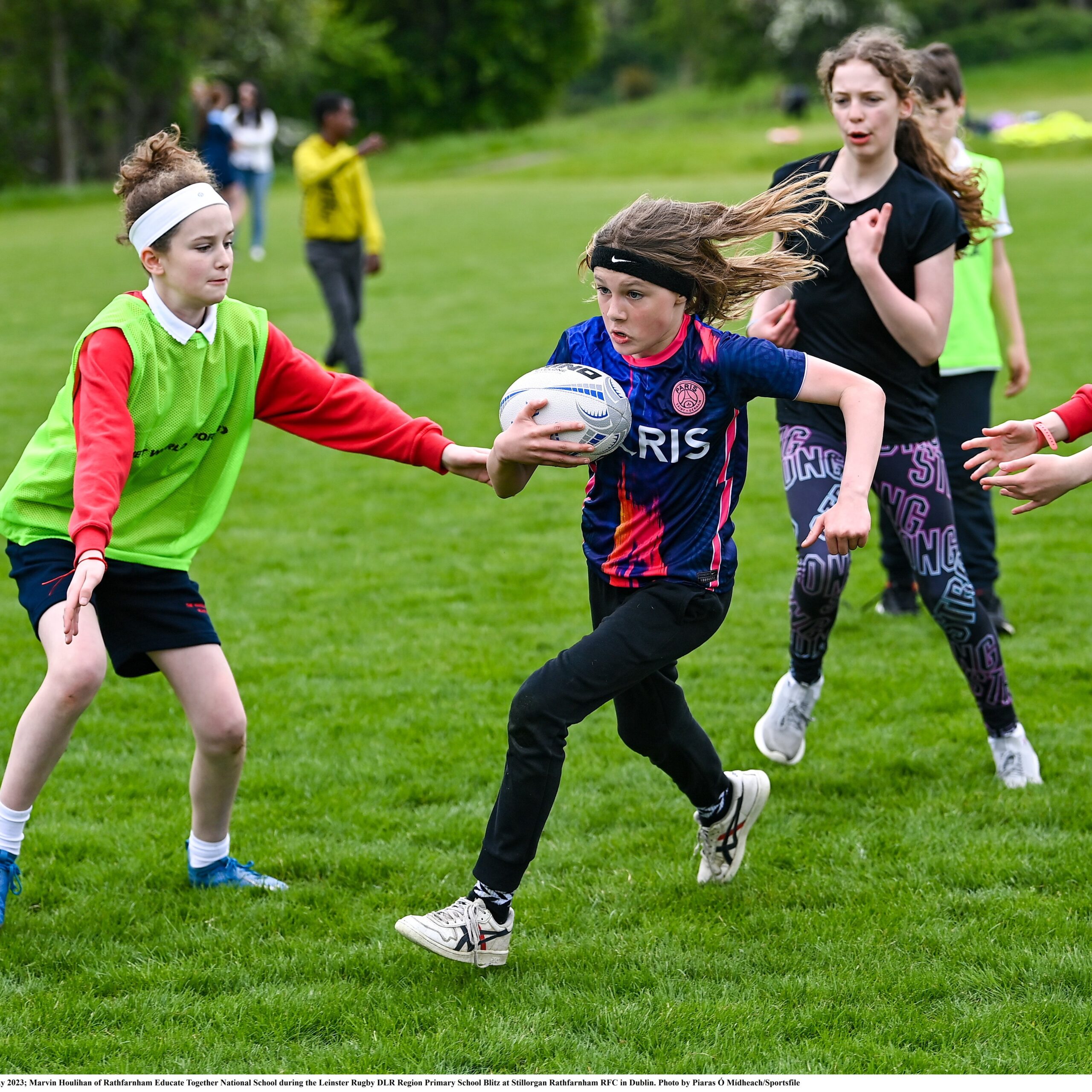 On Friday 19th May 2023, 4th, 5th and 6th classes went to play against many different schools in Stillorgan-Rathfarnham Rugby Club. There were six different teams from our school, two from each class. Each two teams from each class played against their respective teams. Most of the teams played between 4 to 7 games. 
The schools we played against were very friendly and competitive in a nice way, we won a lot of our games. Every child got to play at least one game. There were lots of breaks between the games. During some of the breaks we ate our lunches and treats.  In fifth class we played piggy-in-the-middle and practised our touch rugby. Everyone had lots of fun and overall it was a very fun Friday. 
The reason why we played so well was because our rugby coach Jonathan, taught us very well. 
Nisal