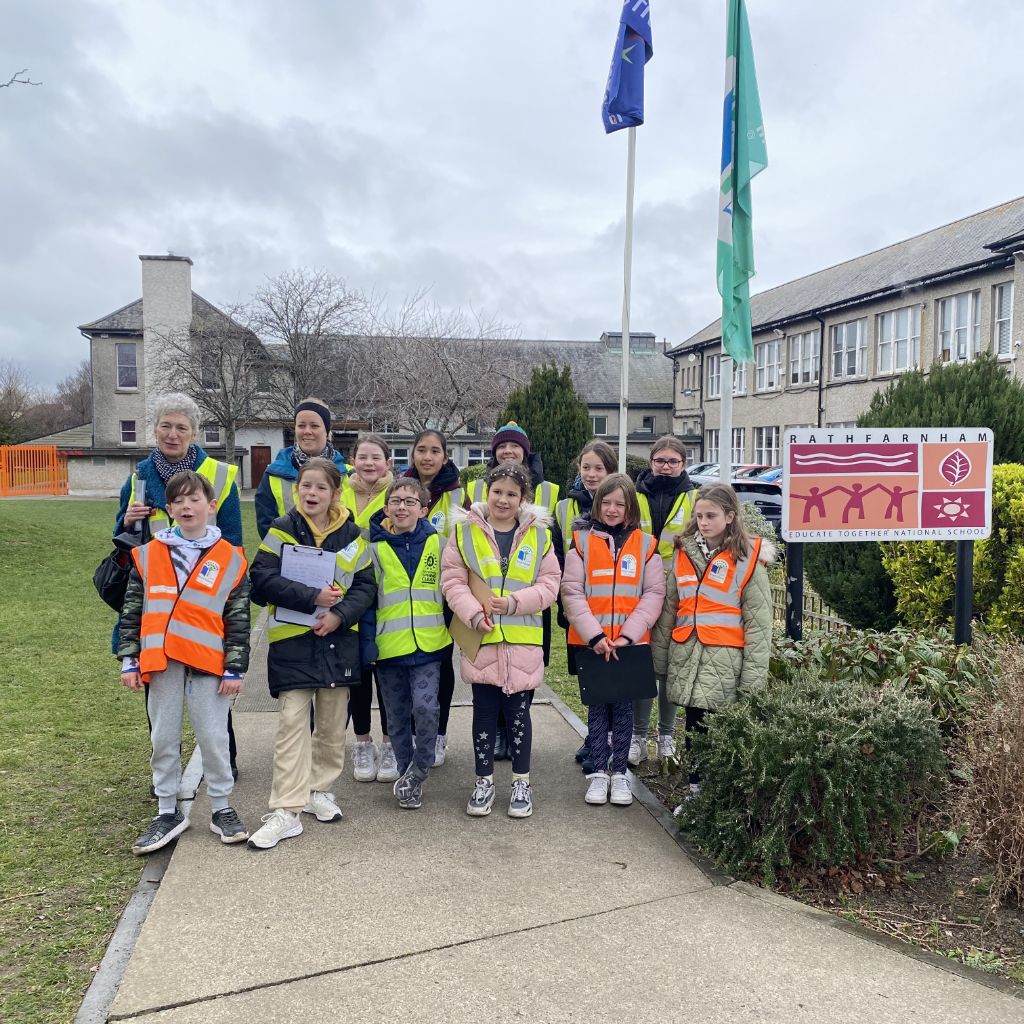 Our RETNS Green Team 2022/23 met Jennifer, the RETNS' Green Schools Officer, on Monday 6th March. Together we conducted a 'Walkability Survey' to determine the feasibility of walking in and near our school. We highlighted advantages and disadvantages in the locality.
Jennifer gave us some great insight and ideas about how we could improve our school's accessibility through Active Travel (by foot, scooter or bike). She also helped us identify what makes our school so great!  We have pedestrian crossings, wide footpaths and even our "very own" park that has a brilliant playground, all just a few short steps from our school.
Our school has now been given the path (excuse the pun) to which we can apply for new school signage and where we can propose new zebra crossings. So, all in all, a very successful meeting with our green team here in RETNS!
RETNS Green Team 2022/23