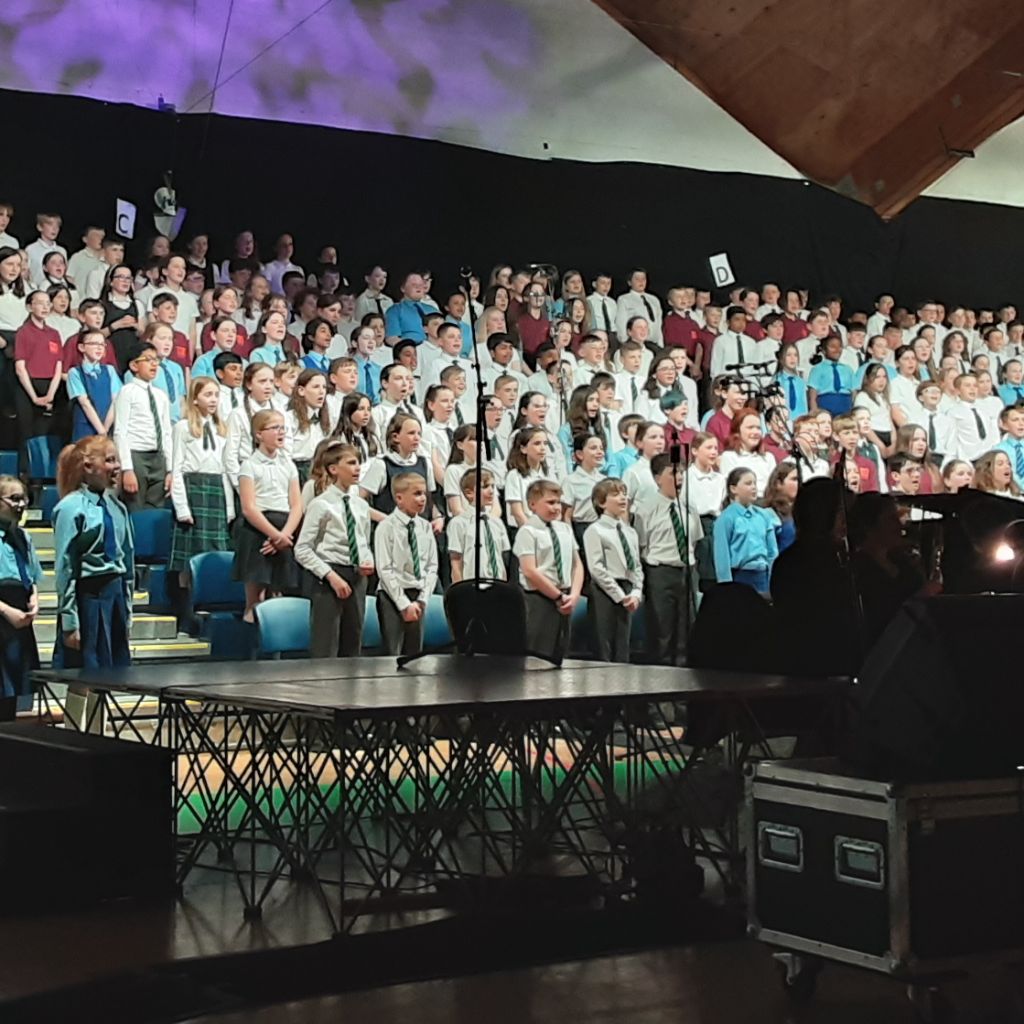 The National Children's Choir* has been a great opportunity for children in 5th and 6th Class. Helping the many children recognise the beauty of singing and choral music. We worked very hard, learning and practicing for six months to prepare 15 lovely songs for our performance in the National Basketball Arena. Anna and Gráinne, our two wonderful choir teachers, also worked exceptionally hard, teaching us our songs as well as learning and performing even more songs for their own choir. Very soon a selection of 5th and 6th Class children will take part in a concert in the National Concert Hall in Dublin City Centre. Caoilfhionn and Nadeen
*What is the National Children's Choir?
The National Children's Choir is a school-based choral experience for primary school children.  Pupils from 5th ans 6th classes learn a common repertoire of songs that more than satisfies many objectives of the music programme at the senior end of the primary school. In 2018/2019 there were 9,301 children from 139 Primary Schools nationwide, performing in 28 concerts singing 15 songs from Classical to pop, folk to musical theatre, traditional to newly composed, unison to 4 part harmony, and in many languages.