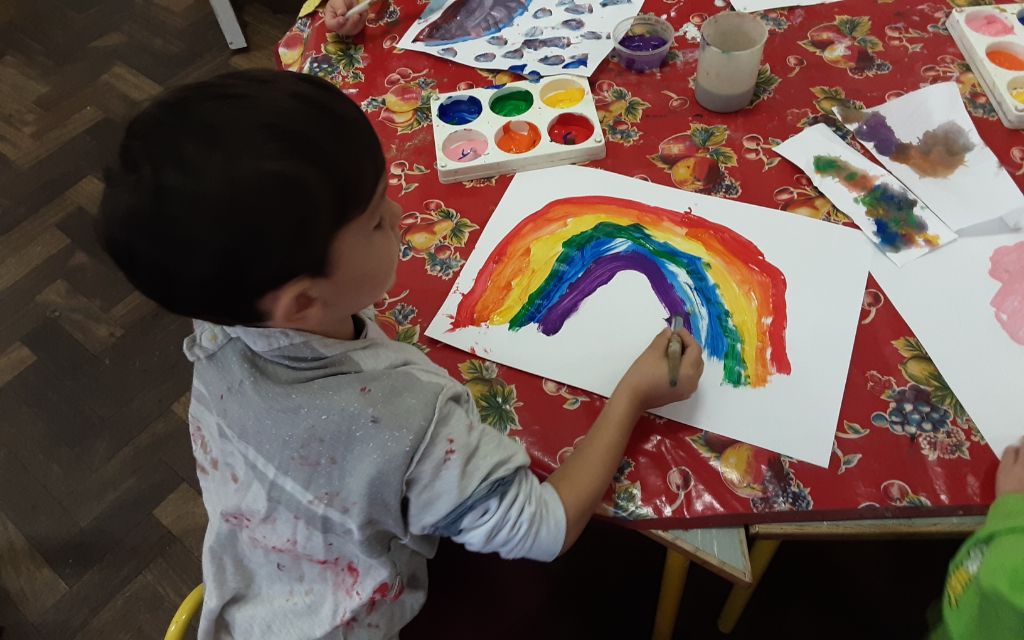 Junior Infants have gotten off to a flying start in RETNS and September has been a busy month of making friends, singing songs, learning new sounds, trying out  yoga poses, practising mindfulness and exploring our school grounds Despite lots of new challenges for them, they have all taken very well to the new routine of school and are having great fun getting to know each other and their teachers. Looking at them now, it is hard to believe that they have only been in school for four weeks so far!  
It has been a very different start to the school year for everybody, and even though we have not been able to visit the different  rooms in the building, we have been virtually visiting the other classes via morning Zoom calls! Junior Infants have really enjoyed being able to see  other staff and students in the school up on the big screen every day. We have also taken the opportunity to ask them questions about life in RETNS, and have been given some great advice and information about school life from them!
The staff who are lucky enough to get to work with this year's Junior Infants are enjoying every minute of getting to know the newest members of the RETNS community, and we are all really looking forward to a year of fun, adventure and learning together! Have a look through our photo slider below.