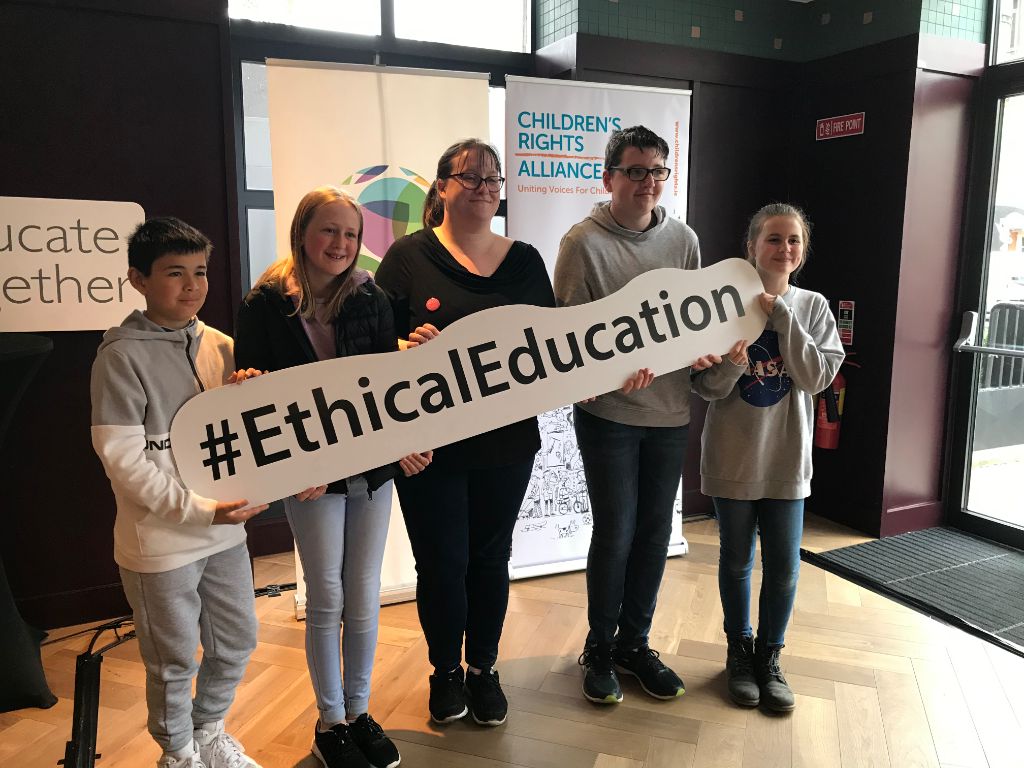 Educate Together and the Children's Rights Alliance
On 17 May four sixth class children from RETNS (Rebecca, Maia, Saree and Bill) represented the school at an EU Hustings Event organised jointly by Educate Together and the Children's Rights Alliance.  Most of the candidates in the European Elections for the Dublin constituency were in attendance including Barry Andrews, Frances Fitzgerald, Lynn Boylan, Ciarán Cuffe, Gary Gannon, Eilis Ryan, Rita Harold and Mary Alice Higgins.  It was chaired by journalist and former Newstalk presenter, Dil Wickremansinghe.
The focus of the event was a panel discussion on how Ethical Education can promote an inclusive Ireland and European Union. Many topics were covered in the debate but they all stemmed from questions put by pupils of Educate Together schools.  Barry Andrews pointed out that this was probably the fist ever hustings where all questions were asked by children.  Among the issues raised were Climate Change, Reduction of the Voting Age, Need for More Playgrounds and (from RETNS) Housing and Homelessness.  The children from RETNS received a number of compliments on their question and listened with interest to the differing views and proposed solutions suggested by the panel.   The RETNS delegation later had photos taken with a number of the candidates.
Aileen Cronin