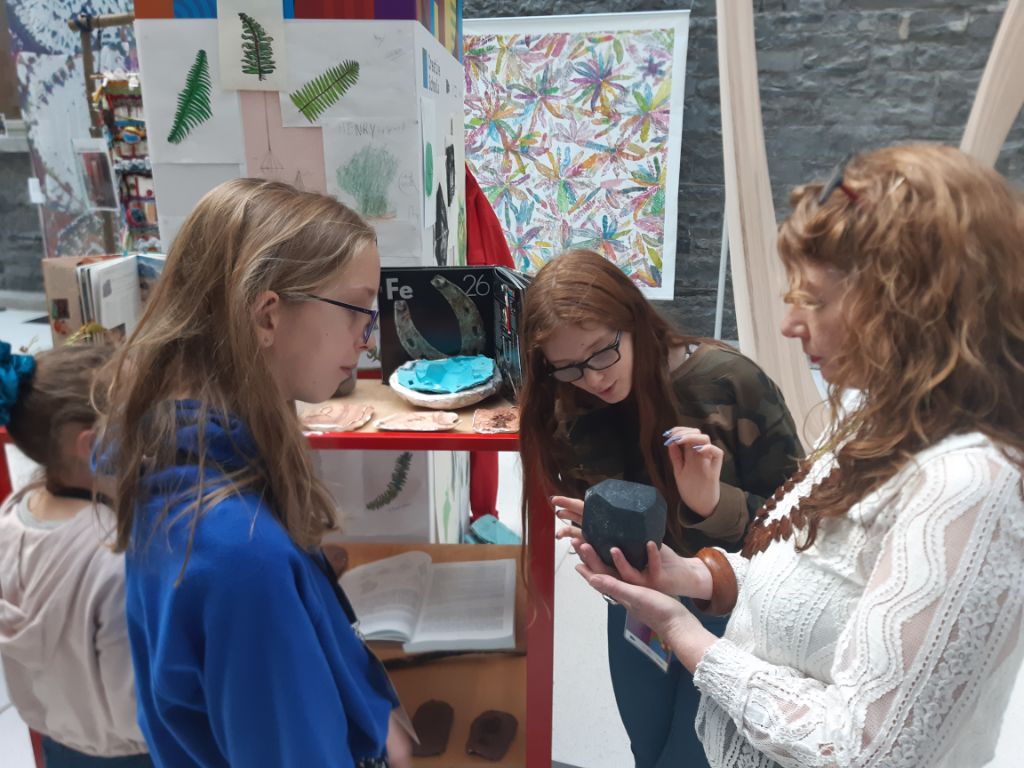 Six of our amazing 6th class students represented RETNS at the Creative Schools celebration day at the National Gallery. They presented our display alongside the artist Kathryn Maguire 'The Studio Made Visible' with exuberance and confidence. They completed interviews and they answered many questions from the public with insightful and authentic responses. We all had an amazing day and it was truly a celebration of the depth of creativity that has been fostered in our school community since it began as South City Project School in Crumlin. 
About our project: 
Kathryn Maguire was invited to work in the studio with the aim of providing a new kind of experience for the children, developing and nurturing their thinking while giving space to the artist to work. Kathryn's current work focuses on nature and materials, design with such topics as mosses and lichens and their air-purification qualities. Rocks and magnetism are another focus and the children have been very excited about her recent research trip to Iceland. 
The students interact with Kathryn and her studio in a variety of ways: planned workshops in the studio, small group investigation nature walks, incidental studio visits and visits to external galleries.