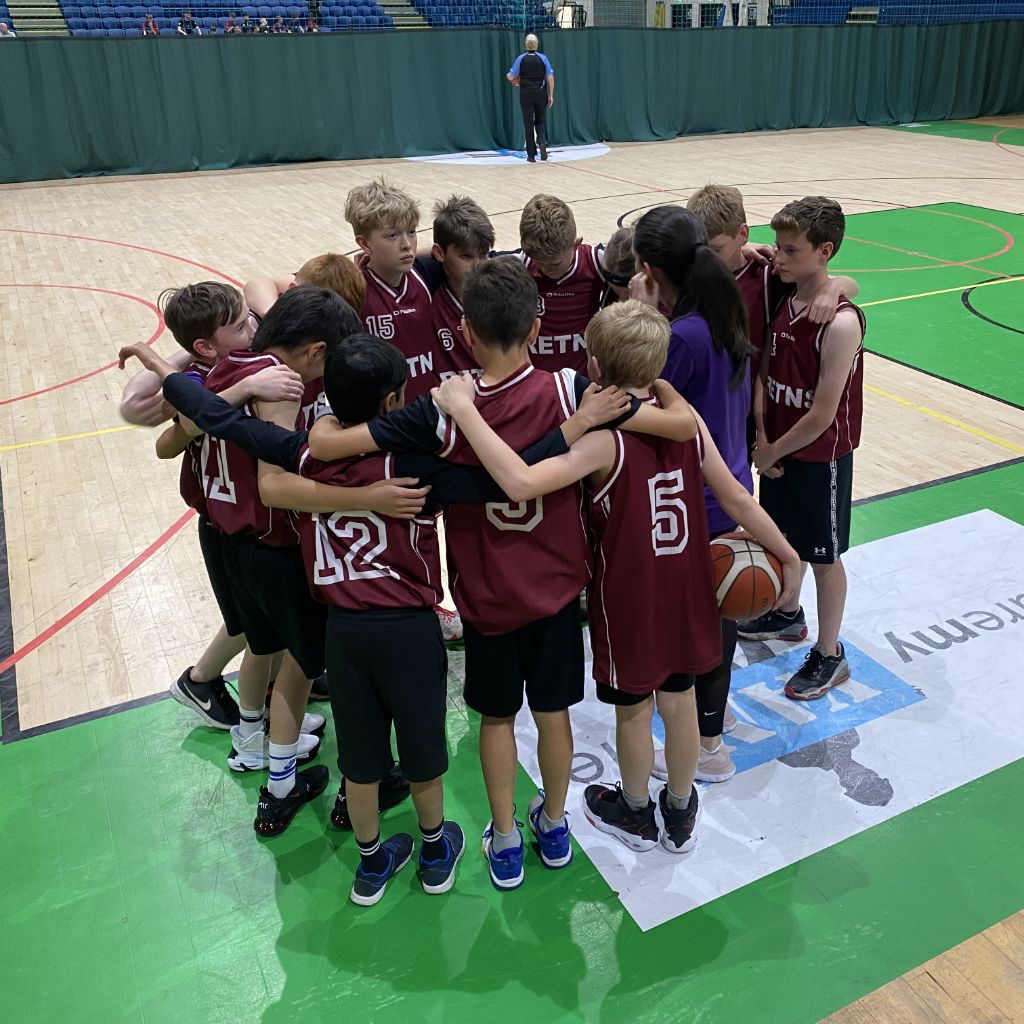 On the 25th May 2023, twelve boys from fifth and sixth class went to play St. Aidan's in the National Basketball Arena. The twelve boys were Zac, Tommy, Nisal, Tadhg B, Martin, Anthony, Marvin, Ruairí, Jake, Donagh, Tadhg SH and Leo. When we went into the stadium we changed into our basketball gear and began shooting layups until our coach Mandy Clarke called all of us in and we talked over our team plan. Before we knew it, the game was on. 
On the 1st sixth, Nisal, Tommy, Marvin and Tadhg B were named in our starting lineup. After the first sixth, we were 6-4 up with Nisal scoring two points and Tommy scoring 4 points. By halftime we were twelve points up with the overall score 20-8. 
After halftime Mandy gave us another team talk, encouraging us to keep the pressure up and we were back to our starting lineup. By the end of the match, we won the game with the final score of 31-16 in our favour. We were all presented with medals and the sixth class team members lifted the trophy for us.
It was a great day and an amazing achievement for the RETNS Boys Basketball Team. Very soon the girls will also be heading to their last game of the season. Let's hope it will be a double win for us. By the way the great photographs of the game (lots of action shots)  were taken by Eilis 6th Class. See the gallery below.
Zac 5th Class