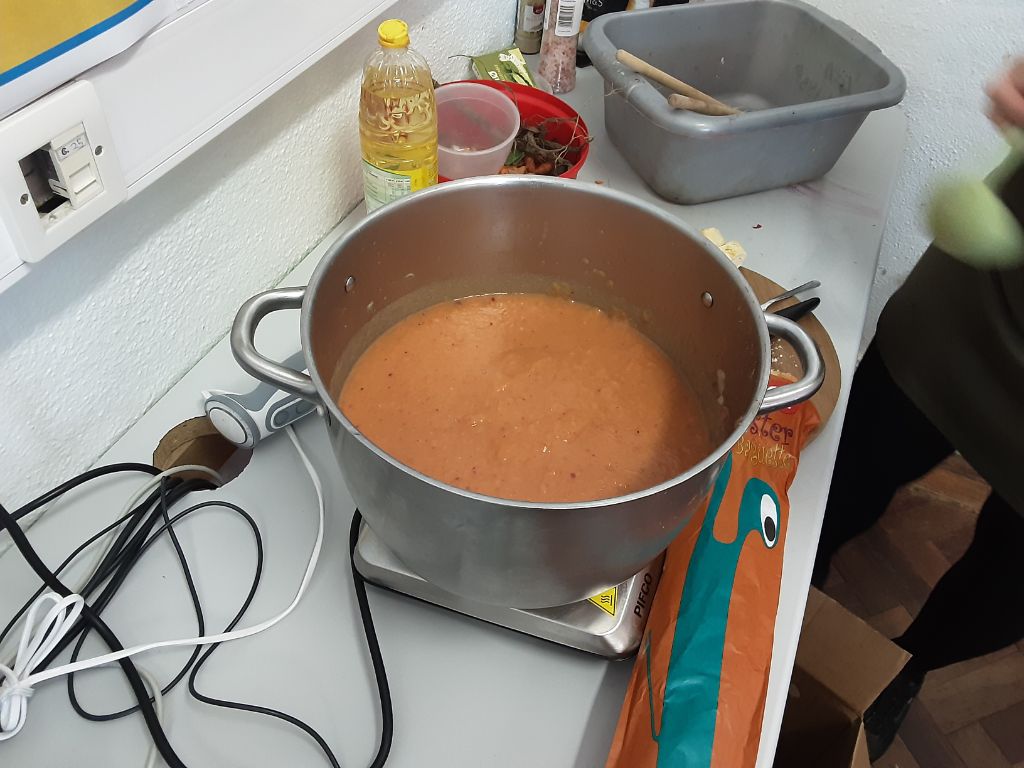 4th Class make Soup from our Vegetable Garden
This week 4th class made a wonderful vegetable soup using some of their vegetables harvested from their bed in our side garden.
We had carrots, beetroot, onions and parsnips that we took from our bed last week and made a delicious soup, all with the help of our staff chef, Anne!
The children had a great time washing, peeling and chopping the vegetables. Afterwards, we had a mini-soup party! See below for a slideshow of our pictures!