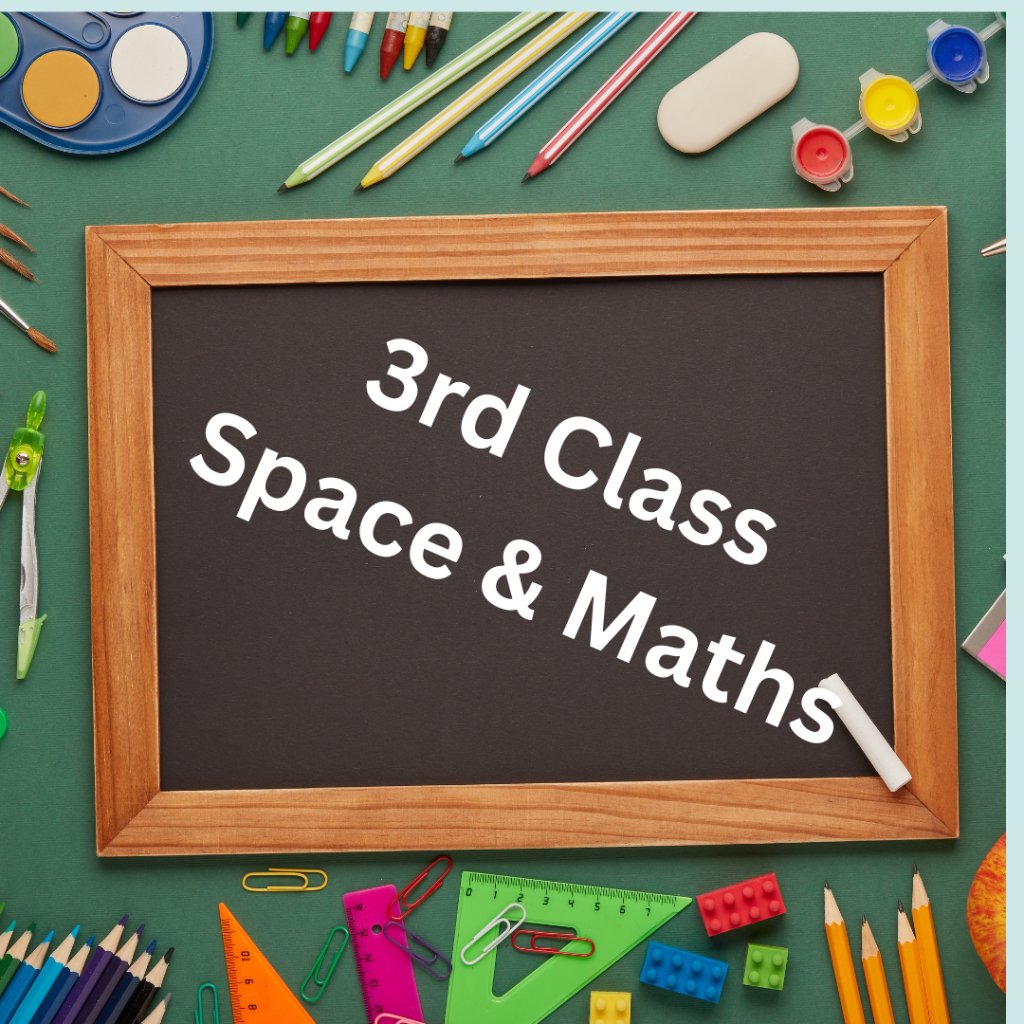 So far we have had a very busy October, kicking the month off with 'Space Week' from 4th- 10th October' 2023 to Maths Week running from 14th- 22nd October' 2023 and we are celebrating 'Black History Month' this month.
For Space Week, we learned all about the different space topics, we researched different space vocabulary from constellations, asteroids and comets, we did 'Oral Reports' about space, we created a 'Space Timeline' and the boys and girls drew pictures of one thing from Space.
Also, we watched videos of Nasa astronauts in the International Space Station read stories from space and we watched videos about the Mars Rover and Curiosity.
For Maths Week, we learned all about 'Data' and how to  interpret and present Data, we learned about the different graphs from pictograms, block graphs, bar charts, we explored different Maths games on the tablets and even took part in a 'Maths Quiz' as part of 'Maths Week' with other schools all over Ireland! 
For Black History Month, we learned all about the famous black men and women that made great advances in civil rights, exploration, medicine and changed the world for the better. The boys and girls had a chance to research one famous black person from Black History and create a report on that person. The children also listened to some famous music such as 'Ain't No Mountain High' by Marvin Gaye, 'Stand by Me' by Ben.E King and 'Happy' by Pharrell Williams and learned the lyrics to some of those songs.
Between all the Space and Maths, we also had our 'Green Team' speeches and elections, and last week our 'Active Team' speeches and elections.
I am so impressed with the hard work that the children put in towards the elections.
And I can say a huge congratulations to our 'Student Council' reps Eve and Mia, our 'Green Team' reps Lily and Aoife and our 'Active Team' reps Leo and Luke. I know that these boys and girls will work very hard to bring the children's voices, eco-friendly ideas and active ideas to our school here in RETNS!
And now this week we are learning all about Halloween, ag foghlaim faoi 'Oíche Samhna' i nGaeilge, learning about the History of Halloween, creating spooky sunset pictures and doing some spooky Maths this week to celebrate Halloween!