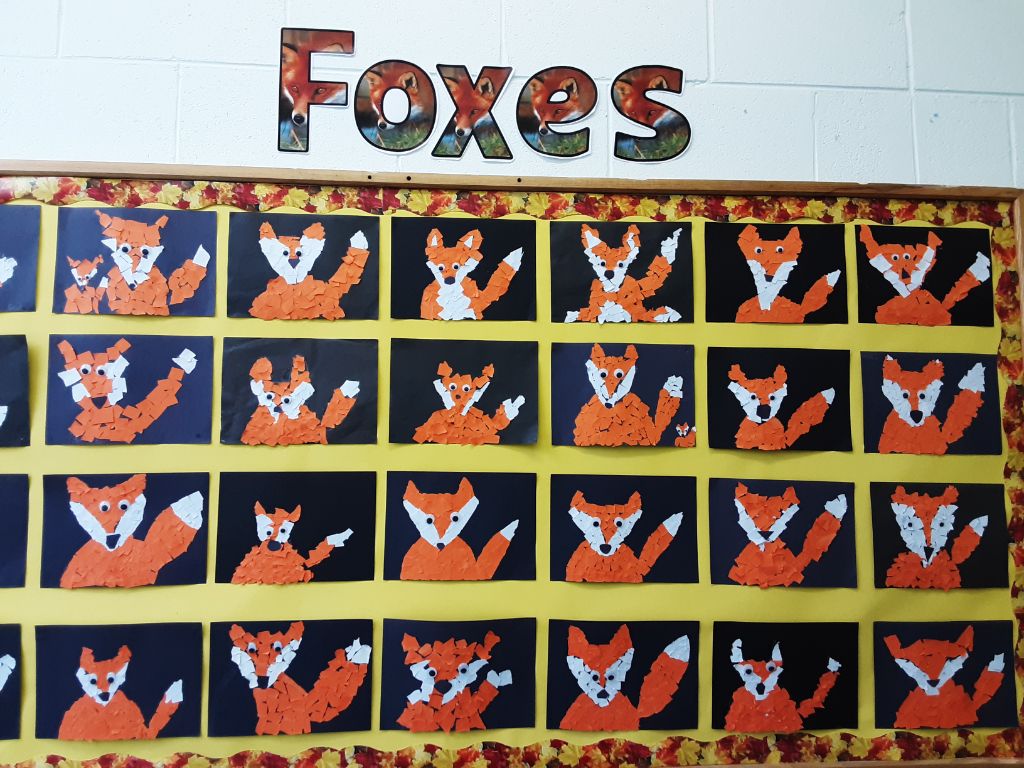 Third Class has had a busy start to the year and we have been firmly focused on foxes.
We took advantage of the new doors and our outside classroom and began to learn all about foxes. We are lucky to have some urban foxes in our neighbourhood and one very naughty one who likes to dig up the compost bin outside our classroom door.
We needed a plan. We set up our FOXCAM and monitored the foxes in the school grounds at night. We captured some great footage of our foxy friends. This inspired us to use Talk4Writing to learn lots of facts about foxes. We performed our fox fact report for 2nd class. We then created our own reports based on our favourite animals. The final step was to make fox mosaics for Art. Well done to all of 3rd class for a busy and enjoyable start.  
Ronan