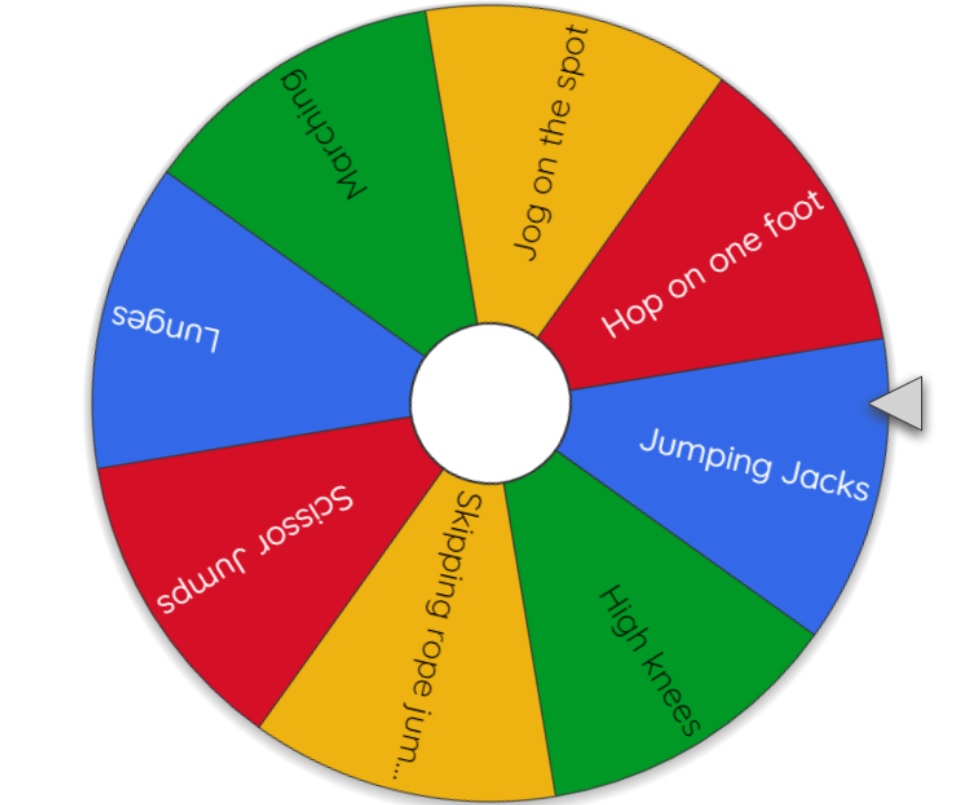 Active at Assembly
Every week at our Zoom Assemblies, we are encouraging all children and staff to take part in our Weekly Workout!
We will give you four short exercises to do at home! You don't even need any equipment, just a safe space to exercise in (don't forget to remove those headsets!)
Do you have any ideas for our Active Wheel? Let your teacher know and they can pass them on to Darren or Ciara!
Well done everyone! Keep active! Darren