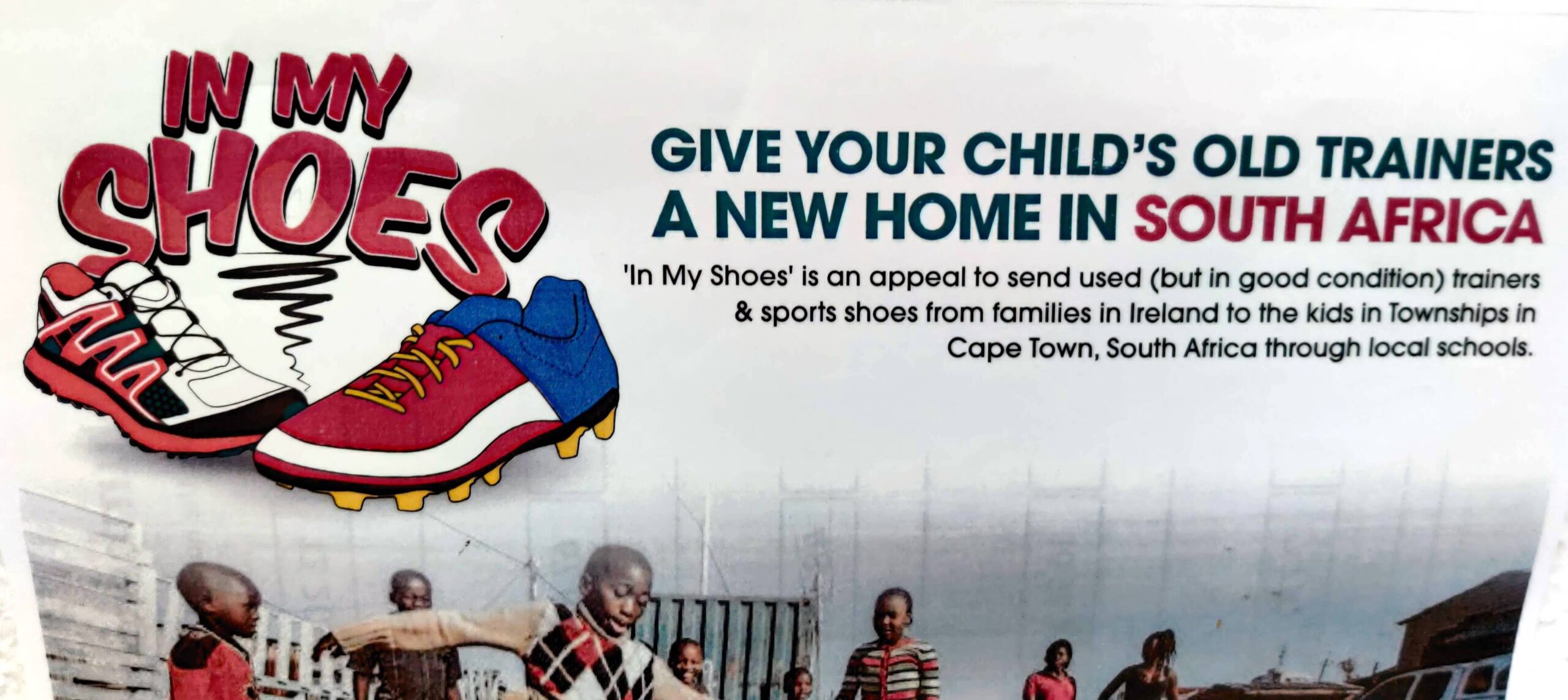 6th class are working hard on a very worthwhile initiative. They are collecting your old sports (used but in good condition) shoes to send to South Africa.
Ciaran McHugh was on a business trip to Khayelitsha the largest township in Cape Town when he saw a number of children running barefoot around their school yard when it struck him that there were good shoes in his own home that his children had outgrown that would suit these children. He ended up sending over 2,500 pairs of shoes last year. This year he hopes to double that number and 6th class is helping him.
We have 34 pairs of shoes so far but we would like more.
If you are donating a pair of shoes/runners,
they must be clean (so give them a wash in the sports shoes wash in your washing machine),
tie the shoe laces together,
put a note in one of the shoes about yourself or what sport you wore the shoes for
and drop the shoes into 6th class by Thursday 13th February.