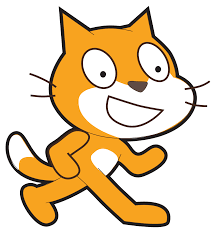 The I.C.T Committee have one final competition of the year which is the Scratch Coding Competition.
You can make anything just as long as it is on https://scratch.mit.edu/
The Best Coders will get the pride of 1st 2nd 3rd and 4th best Coder of RETNS 2017!
Work must be original and credit must given to any other creator whose work is included.
Tuesday 20th June at 12:00 midday is the closing date.
Send the link to kidsblog@retns.ie
For the past few weeks we have been teaching younger classes like 2nd Class the Scratch programming system, they have been working on their beautiful projects and some other projects. If you would like to see some projects they made, click on the links below:
Flower quiz by groups from 2nd Class
Exercise Unicorn by Charlie 2nd Class
RETNS Cake Sale by Jack 5th class
Let's do a Movement by Alice 2nd Class
Sportsy & Oscar by Hannah 2nd class
We've been working on coding our Maths topics as well. Here's a couple of projects on calculations:
Percentage Calculator by Phelim 5th class
Create 2D shapes by Chris 5th class