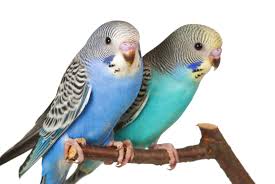 Always get a type of bird that is quiet. If it's loud you're going to be awake all night. Quiet birds are the best.
Never ever get one bird always get two. They get depressed and they need a friend when you leave the house. They could die of depression.
Don't leave them in a room with carpet. Their feathers and food get stuck in the carpet and it's really hard to get out
I have two birds myself, they are a lot of work so only get a bird if you know you are going to do the work. I hope you enjoyed.
By Holly Green