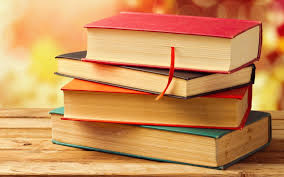 I really like reading, so I thought I would write about some of my favourite books. One book I really enjoyed reading was the Hunger Games by Suzanne Collins. It's about a world in the future, where every year 24 kids are chosen to participate in a fight to the death. It's really exciting, and I couldn't put it down.
Another of my favourites is Divergent by Veronica Roth. It's also set in the future, where everyone is put into 5 different factions based on their traits. I am also a big Harry Potter fan, and would definitely recommend anyone that hasn't read the series to try it out.
Some of my other favourites are Eve by Anna Carey, which is based in the future when the world has been destroyed by the plague. Everything Everything by Nicola Yoon, which is about a girl who has a disease where she can't leave her house. And If I Stay by Gayle Forman, which is about a girl and her family who are involved in a serious car accident.
I hope you enjoyed my blog post and try out some of the books I've recommended! By Eve