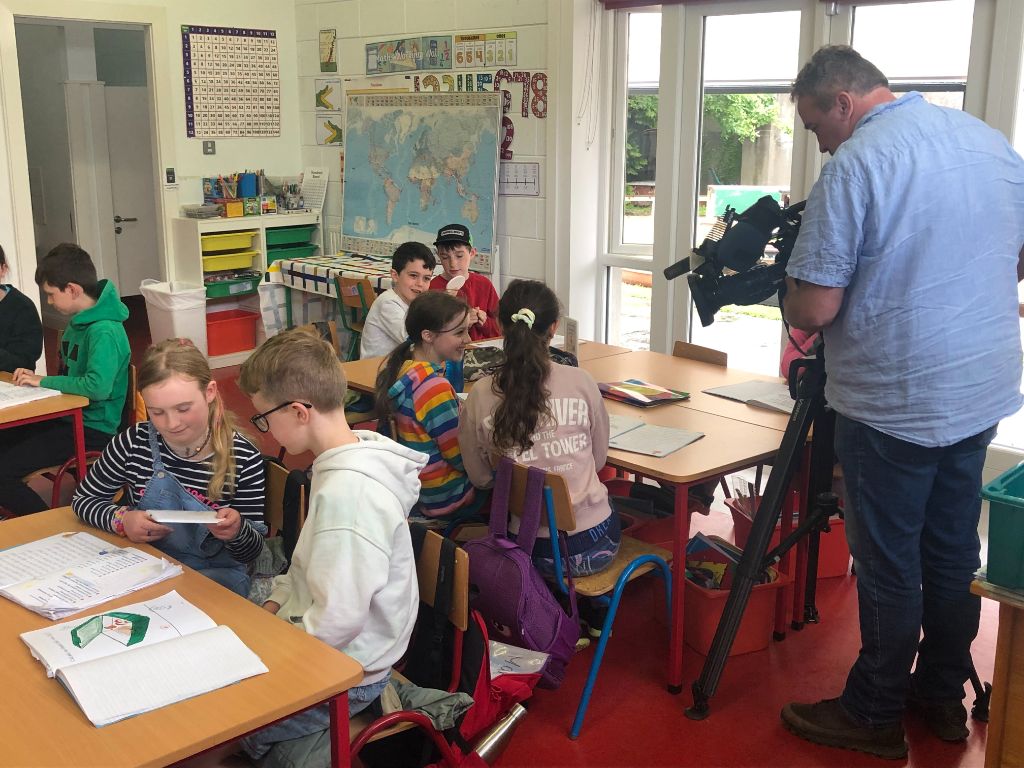 Is féidir linn – Keep up your Irish during the summer!
Rang III are making great use of 'Is Féidir Linn', a resource developed during the remote learning period to help children and thier parents/guardians with Irish.
Is acmhainn dhigiteach úrnua í Is Féidir Linn, dírithe ar dhuine ar bith ar mhaith leo níos mó Gaeilge a úsáid sa bhaile. Féach trí na caibidlí le teacht ar na frásaí, na hamhráin agus na rannta – bainteach le gach gné de shaol an teaghlaigh – agus saol trí Ghaeilge a bheidh romhat! Is féidir linn le chéile!
Is Féidir Linn is a brand new digital resource aimed at anyone who wishes to use more Irish in the home. Browse the chapters to see phrases, songs and rhymes relating to all aspects of family life that you can incorporate into your daily routine! – https://gaelbhratach.ie/is-feidir-linn/