New Child Protection Procedures
Children First Act 2015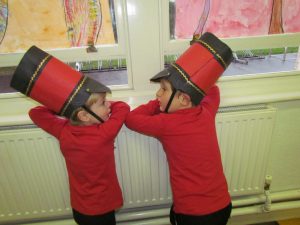 The Children First Act was enacted in November 2015. However, it was only partially commenced by means of a statutory instrument resulting in the abolition of reasonable chastisement by parents. The result of this legislation is that the protections in law relating to assault now apply to a child in the same way as they do to an adult.
The Minister for Children and Youth Affairs commenced the remaining provisions of the Children First Act, 2015 effective from 11 December 2017.
The Children First: National Guidance for the Protection and Welfare of Children 2017 published on 2 October 2017 also became operational on 11 December 2017.
The Children First Act, 2015 provides for a number of key child protection measures that are relevant to schools, as follows:
A requirement on organisations providing services to children, which includes all schools, to keep children safe and to produce a Child Safeguarding Statement;
A requirement on defined categories of persons (mandated persons), which includes registered teachers, to report child protection concerns over a defined threshold to the Child and Family Agency (Tusla);
A requirement on mandated persons, which includes registered teachers, to assist Tusla in the assessment of a child protection risk, if so requested to do so by Tusla.
In her forward to Children First National Guidance 2017, Minister Katherine Zappone outlines the need for all those working with children to ensure that they are safe from harm. The Guidance sets out the new statutory obligations for mandated persons. All mandated persons are required to report 'any knowledge, belief or reasonable suspicion that a child has been harmed, is being harmed or is at risk of being harmed.' The Guidance also sets out best practice (non-statutory) obligations which are in place for all individuals, including teachers, special needs assistants, school secretaries and caretakers.
In accordance with the requirements of the Children First Act, RETNS Board of Management will be producing a Child Safeguarding Statement, to include a risk assessment, by March 11th 2018, which will be displayed prominently and available on request.
As always, all staff will remain vigilant in all matters pertaining to the safety of children.