Homework Survey
Review of Homework in RETNS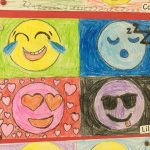 As part of our review of homework in RETNS we asked parents and guardians to take part in a survey to gauge views on current homework provision and to suggest how we could make homework tasks more relevant to children in our school. A total of 85 people (more than half of our 148 families) took part in the survey and most respondents answered all the questions. Out of that number, 48.8% of respondents feel that homework is worthwhile, 28% feel it is not worthwhile, and 28% don't know.
Responding to current homework provision
Respondents were initially asked some questions on current homework provision. When asked for a view on the amount of homework being given, 44% of respondents felt that the amount of homework currently given is just right, although a high proportion, 29.8%, felt that it is usually too much. When asked how difficult/easy your child finds homework, 68.3% felt that it is usually about right, with 17.1% feeling that it varies too much to say. A small proportion of respondents (8.5%) felt that homework is usually too easy, and only 3.7% of respondents felt that their child's homework is too hard.
Most respondents felt that their child can complete homework without help or supervision 'most of the time' (45%) or 'sometimes' (30%), while 'hardly ever' was cited by 18.8% of respondents. For those who stated that their child has difficulty working alone, tiredness was cited as the main reason for this problem, although a sizeable number (24 respondents) said that their child resents having to work at home.
There was a fairly even balance between those who feel that their child learns a lot from doing homework (32.1%) and those who disagree with the statement (34.6%), while 10 respondents out of 81 who answered the question 'strongly disagreed' with the statement. When asked if doing homework helps a child become independent 50.6% of respondents agreed, while 32.5% disagreed.
Encouragingly, 57.5% of respondents stated that their child 'usually' knows what he/she has to do for homework, with 30% replying that their child 'always' knows what to do. Regarding organisational problems in regard to homework the most common responses were that children sometimes forget to write down assignments or forget to bring home books or materials required.
On some of the other questions, a majority of respondents said that they always see their child's homework, with over half the respondents stating that they sign homework 'usually' or 'sometimes'. Asked whether their child enjoys homework, 19% either 'agreed' or 'strongly agreed' but 35% disagreed with the statement. 56.3% of respondents felt that homework can 'sometimes' be a cause of friction in the home, although 21.3% felt that this is never the case. With regard to the issue of making provision for homework, two main difficulties were cited; the fact that children need a lot of downtime after a busy day in school and that they are involved in many outside activities.
Reviewing homework – future possibilities
A sizeable number of respondents in the survey (40/82) believe that homework is worthwhile, with the fact that it keeps parents informed about school work being cited as the number one reason for this answer. For those who felt that homework is not worthwhile the main reason cited was that it can be a cause of friction and anxiety at home. Some comments were very strongly in favour of no homework, with one respondent saying that homework takes children away from family time and activities they love, and creates a negative association with learning.
When asked which areas of homework they felt should be left out, the overwhelming majority said rote learning, e.g. poems to be learned by heart. A smaller percentage (17.5%) suggested that tables should be left out. Irish reading and Irish spellings were the other two main areas which respondents felt should be left off homework.
Looking to the future, 66.7% of respondents said they would support a policy that gives written and learning homework Monday to Wednesday, with learning homework only on a Thursday. An overwhelming 81% said that they would support a varied approach to homework and there was support for a wide range of the activities suggested. Creative tasks and active homework were among the most popular answers.
In addition to completing the survey, many parents/guardians took the time to write further comments. Some made additional suggestions for activities that promote critical thinking or would keep children interested in learning after a hard day at school. The range of additional comments shows what parents and guardians value in terms of homework and gives much valuable feedback in relation to this dialogue and review of homework provision in RETNS.
Conclusion
All of the comments will be taken into account and we are very grateful to those who took the time to complete this survey and make further constructive and insightful suggestions.
Judging by the responses and comments, while there is a generally positive view of homework, there does appear to be a strong view in favour of finding new and innovative ways of approaching homework in order to keep the love of learning alive. Our teaching approach in RETNS includes much active learning and we agree that active learning helps develop and nurture a love for learning. We are fully committed to extending this to homework as much as possible.
To add weight to our small research findings, the recently launched 'So, how was school today?' report states that,
'75% of young people agreed or strongly agreed that they learned best through active learning such as quizzes, learning games and role play etc.' Project work and debates are also cited as examples of active learning in the report.
This major report was launched on November 6th by Minister Katherine Zappone TD and Minister Richard Bruton TD. More than 3,200 young people in the 12-17 age bracket took part in the Comhairle na nÓg research which focused on the topic of Education.
Link to report: www.dcya.gov.ie – So How Was School Today Report