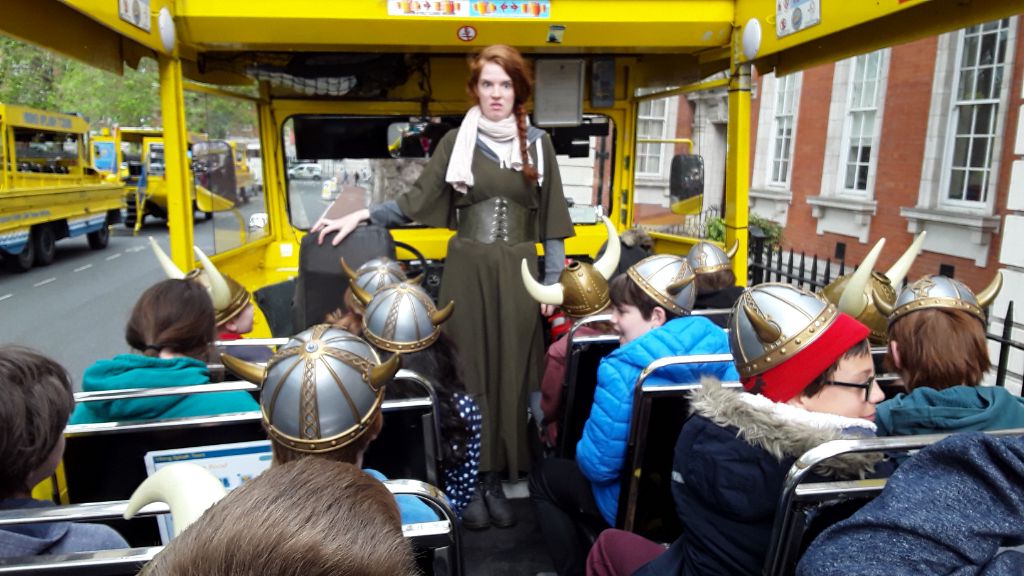 Viking Splash by Connie
On the morning of June 6th 2019, 4th class went into town to go on the Viking Splash tour. 
First when we got there, we went to the park beside St. Patrick's Cathedral and ate some lunch. Then we stood outside for a while, waiting to get on board.
Once on board, we drove around past places like Dublinia, the Liffey, Trinity College, the Spire and O'Connell Street.
When we got on to the water, we saw the Google buildings, Facebook HQ, some very expensive apartments and the Bord Gáis Theatre.
Once back on dry land, we drove back to the park and finished our lunches. We then had a big game of 'Flush the Toilet'!
Then we got on the bus and drove back to school. We had a great time!