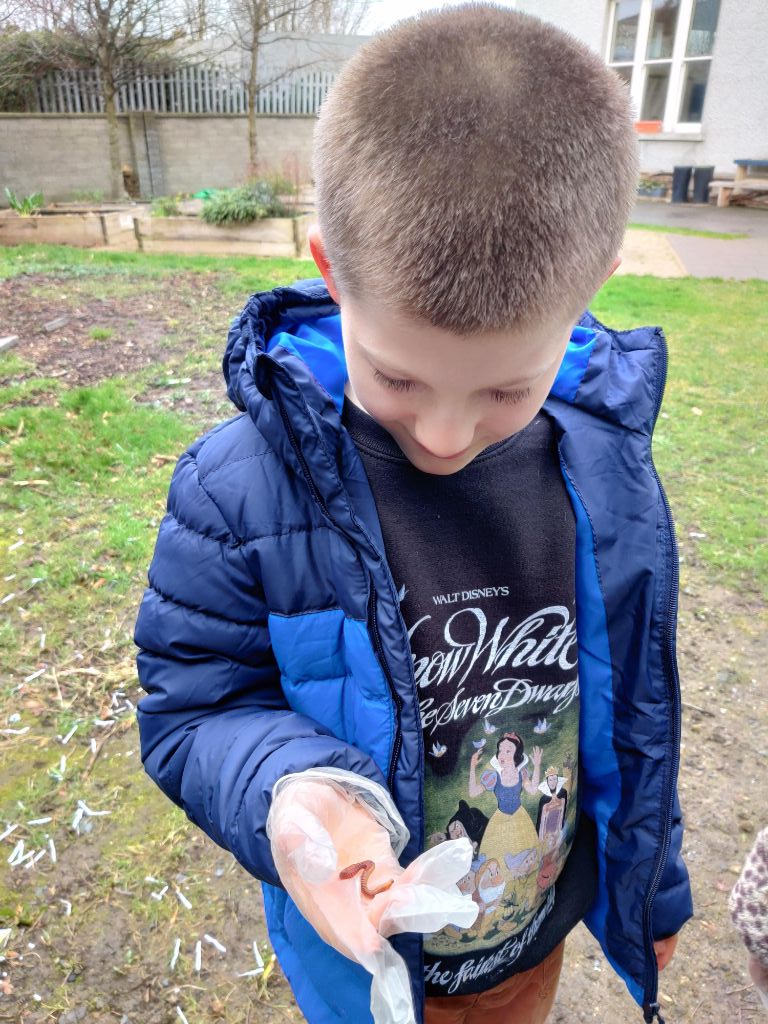 Second Class have been looking after our wormery and worms since we built it in October. Every week; Tadhg, Nisal and Anthony feed the worms with fresh fruit and vegetable waste on 1/3 of the wormery. The whole of Second Class went to check in on the worms at the beginning of January to see how they were doing after the Winter break. We were very pleased to see pink, long worms making their way through all the fruit and vegetable waste we feed them every week. The worms are looking very healthy and happy.
Anne's groups also had a look at the health of the wormery on Friday 31st January. Some children on the walking bus found a frog and we released it into the Wildlife Garden. 
This week, Second Class teamed up with Junior Infants to teach them all about the worms and their importance in our school. We have started to see the fruit and vegetable waste decompose and are excited to see the compost that will be produced soon in the wormery.