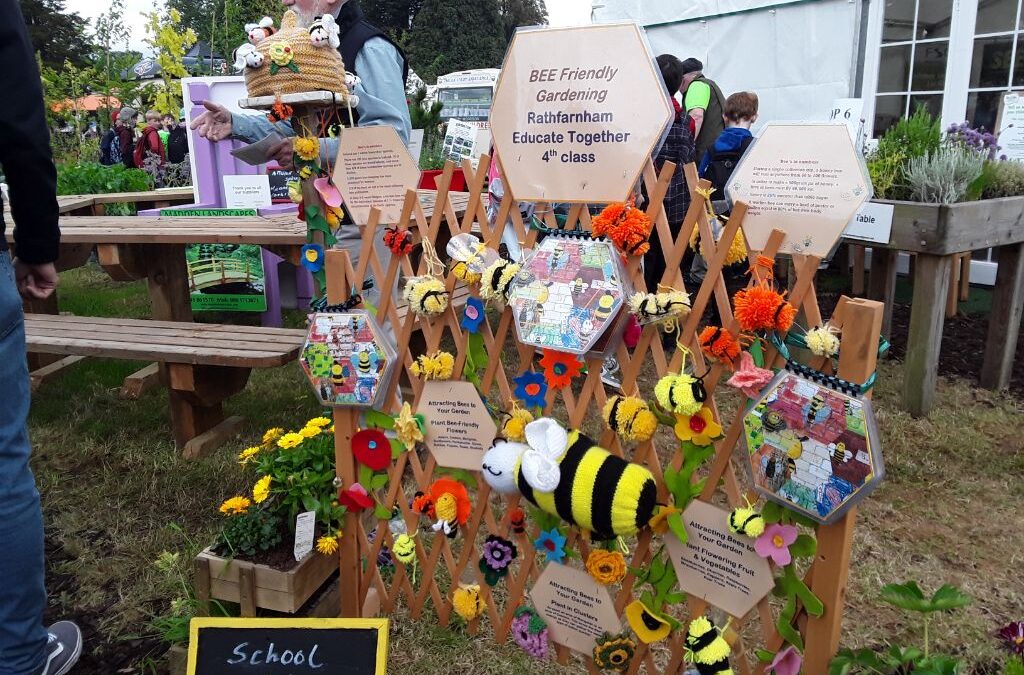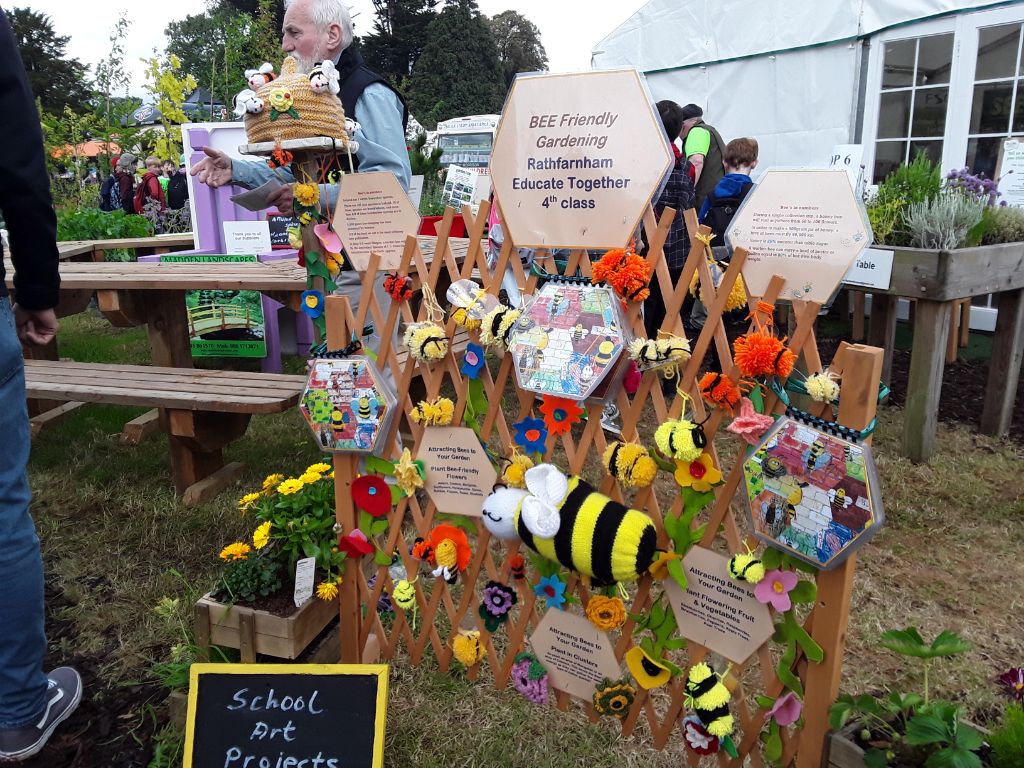 Bloom by Mina
Last week. 4th class went to Bloom in the Phoenix Park. Bloom is a place where people come to look at show gardens and learn about gardening. At Bloom there is also yummy food made by farmers.
This year we made a stand with facts about bees. We were excited to see our stall! We made pom-pom bees, rocks bees and we even had some bees knitted by members of our staff!
Also around our stall, there was a place where you could look at worms and the place where the worms stayed. It was called a wormery!
After we saw our stall, we sat and ate lunch. Then we looked at the show gardens, played some games with Mouse and saw Michael D. Higgins!
We had a lovely day at Bloom!