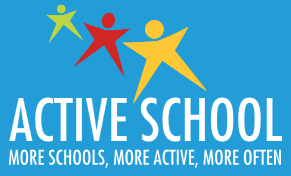 Active Schools Week took place between the 7th to the 10th of May and it was a wonderful success!
Every morning, hail, rain or shine, we kicked off with Shake Up, Wake Up! Our AS Team helped us out by demonstrating some of the actions for us!
In each classroom, teachers made sure that extra time was given for Active Breaks! Teachers used Go Noodle, Bizzy Breaks and 10 @ 10.
The school participated again in the Run Around Europe Challenge and we made it even further than the Brandenburg Gate in Berlin! This year we managed to run over 1,600 km which means we made it as far as Lake Bled in Slovenia! Well done everyone!
To round off an eventful and active week, we had a jersey day on Friday to display the different sports and interests of our children and staff.
And finally, some 5th and 6th class students took on the mighty staff team in a game of hotseat. The winning team is still a source of debate!
Thanks to all who helped out this week – staff, parents, guardians and children!
And a particularly massive thank you to Molly, Alice, Ruairí and Jodie of the Active Schools Team.