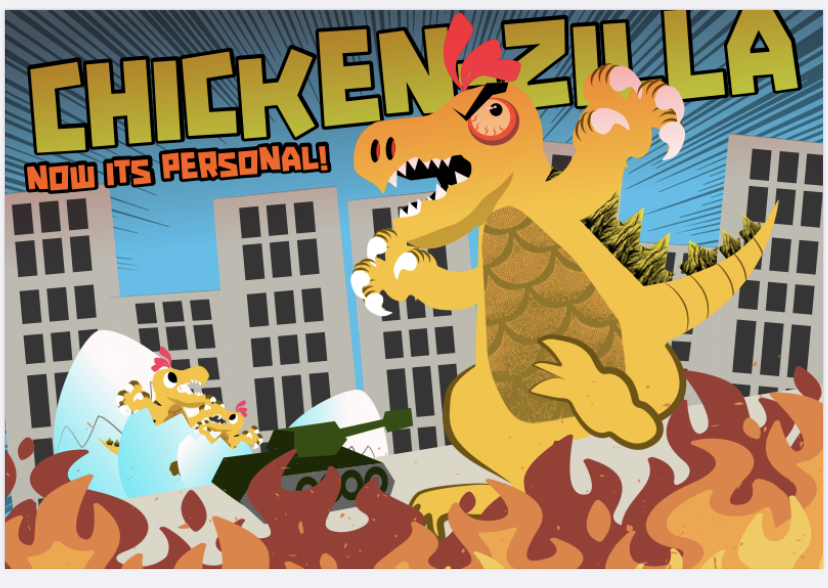 3rd Class Chickenzilla
Third Class had a zoom workshop with Illustrator Bob Byrne. Bob is known for his illustrations on educational cards to teach Japanese and Korean. He went through some of these words with us and we were able to pronounce and learn some new words in Japanese. Bob then showed us how he uses photoshop to create his characters. The children in Third Class voiced their ideas and together they created Chickenzilla!! We were amazed by all the tips and tricks Bob showed us, we really enjoyed it. We are now working on comic strip stories based on Chickenzilla. See some pictures from our session below. 
Ciara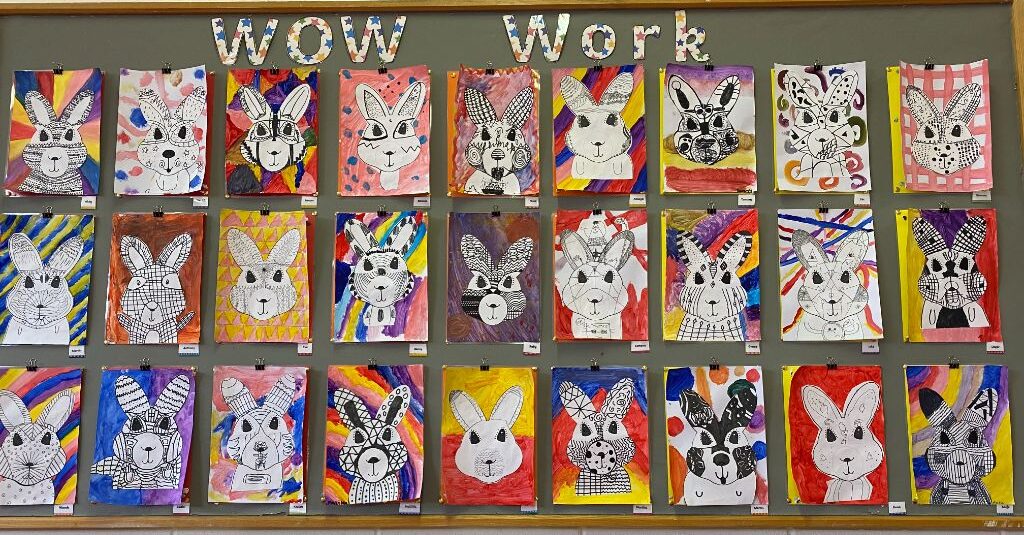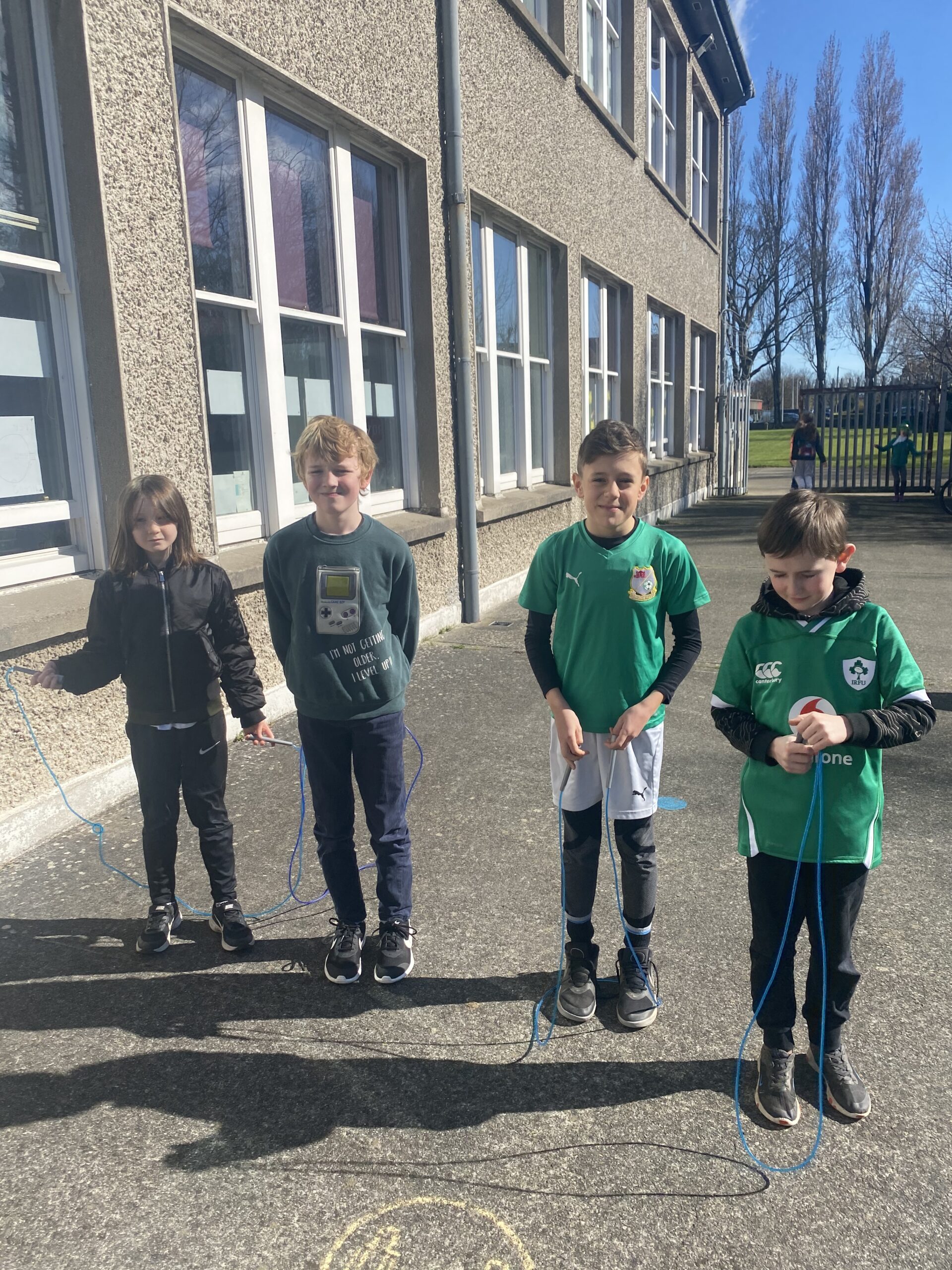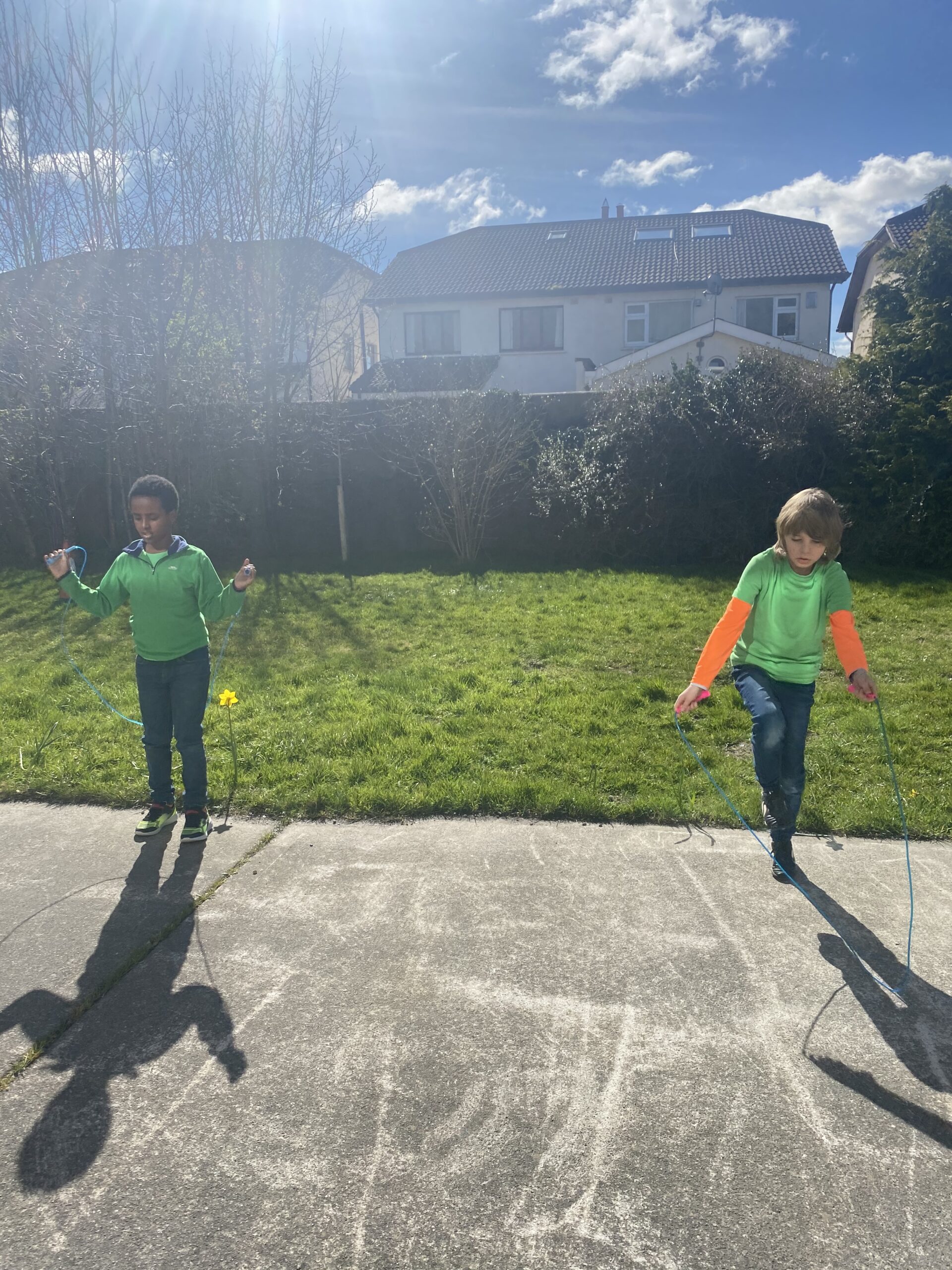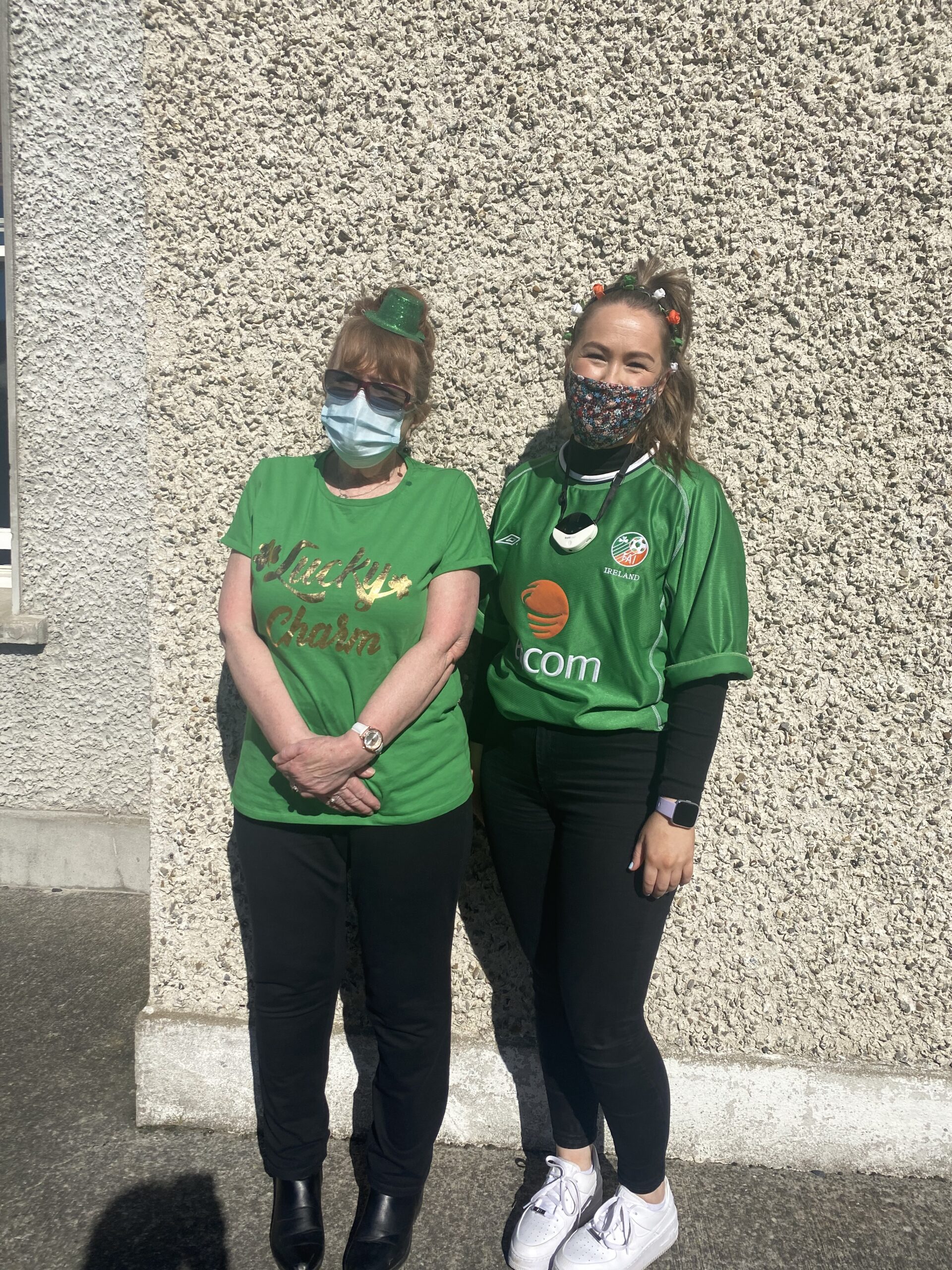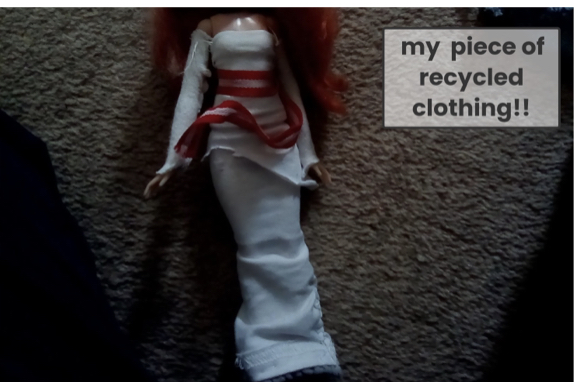 Third class have been working really hard at home over the last few months. We have enjoyed completing the Green Team challenges of the blue whale and junk couture. We have been learning all about Ancient Egypt in SESE and have created lots of art pieces, including designing our own death masks. On one of our zoom lessons, Annaick guided us through how to draw an Egyptian god/goddess, we created wanted posters for these gods and used hieroglyphics to spell out their names, we then stained the paper with a wet tea bag to make the page look old. 
I am so proud of all of the hard work Third Class have put in and we are really looking forward to going back to school.
Ciara